Read time:

1:30min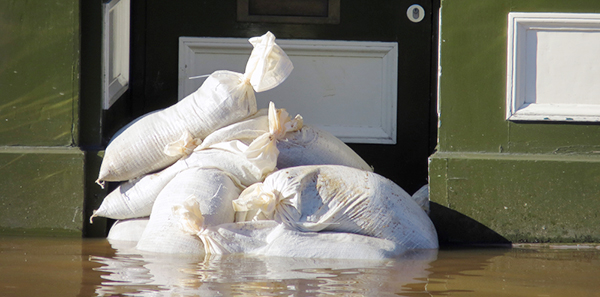 By Helen Carter
Journalist
Essilor flood fundraiser 
Essilor Australia is urging optometrists to help raise $100,000 for the victims of Cyclone Debbie and floods in Queensland and northern New South Wales.
Essilor launched the initiative which encourages optometrists to donate to four leading charities and the Essilor Vision Foundation. Essilor will match the donations made during April to the five charities.
Essilor CEO Phuong Nguyen said in a statement: 'Our decision was a heartfelt reaction to this disaster that has claimed lives, homes and businesses. Our campaign is a collaborative effort to help alleviate some of the suffering.'
Mr Nugyen said any optometrists who wanted to support the campaign could contact him.
Optometrists who donate to:
can email copies of their receipts to phuong.nguyen@essilor.com.au and Essilor will match their donations. The company will also support the four NSW-based charities and their disaster relief funding for Cyclone Debbie.
Receipts will be issued to donations to Essilor Vision Foundation.
Vision loss and dementia link
Decreased near-vision function in older people may increase the risk for dementia, a study of more than 7,700 people older than 65 years has found.
The French research showed that those with moderate to severe near vision loss at baseline were significantly more likely to develop dementia 12 years later than those who did not have any loss of function. The study found no association between distance vision loss and dementia risk.
Findings of the study were presented at the International Conference on Alzheimer's and Parkinson's Diseases and Related Neurological Disorders, in Vienna on 30 March.
Depression and diabetes
People with depression are more likely to develop type 2 diabetes, and depression is more common and recurrent in people with diabetes, research has found.
A new study found that 36 per cent of people with insulin-treated type 2 diabetes, 21 per cent of people with non-insulin treated type 2 diabetes, and 24 per cent of people with type 1 diabetes experience depressive symptoms.
The statistics were released on World Health Day yesterday, which focused on depression.
World Health Day is on 7 April each year, marking the day in 1948 when the World Health Organization was established.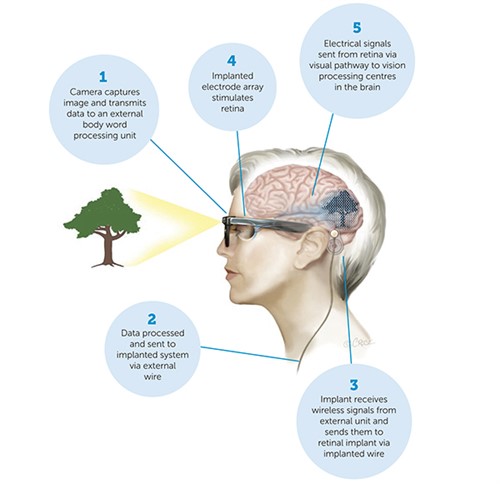 Bionic vision device   Image: Bionic Vision Technologies
Bionic eye for retinitis pigmentosa
The Australian consortium Bionic Vision Technologies will use new funds to manufacture devices and begin a human clinical trial of its bionic eye implant in retinitis pigmentosa patients in Melbourne in coming months.
BVT announced on 4 April that it had raised $23.5 million from Hong Kong-based China Huarong International Holdings Ltd and State Path Capital Limited to develop and commercialise its next generation devices to restore vision to the blind.
The investment followed a successful clinical trial of a prototype device in three patients. The implant is placed at the back of the eye where it stimulates surviving nerve cells in the retina with electrical signals created from images collected by an externally worn camera. 
Patients will be recruited and monitored for up to two years after being surgically implanted with a permanent device to wear during everyday activities.
New eye melanoma treatment
 A new option for treating ocular melanoma is in phase one clinical trials in the USA.
The treatment, called light-activated AU-011, uses viral nanoparticle conjugates, a targeted therapy which injects the investigational drug AU-011 into the eye, aiming to target and destroy malignant cancer cells.
Brief ophthalmic laser treatment follows to activate the drug, which destroys membranes of the ocular melanoma while sparing key eye structures that may preserve vision.
The trial, which started this year, will evaluate the safety of two doses in patients with small to medium primary ocular melanoma.
Filed in category:
Uncategorised