Read time:

1:30min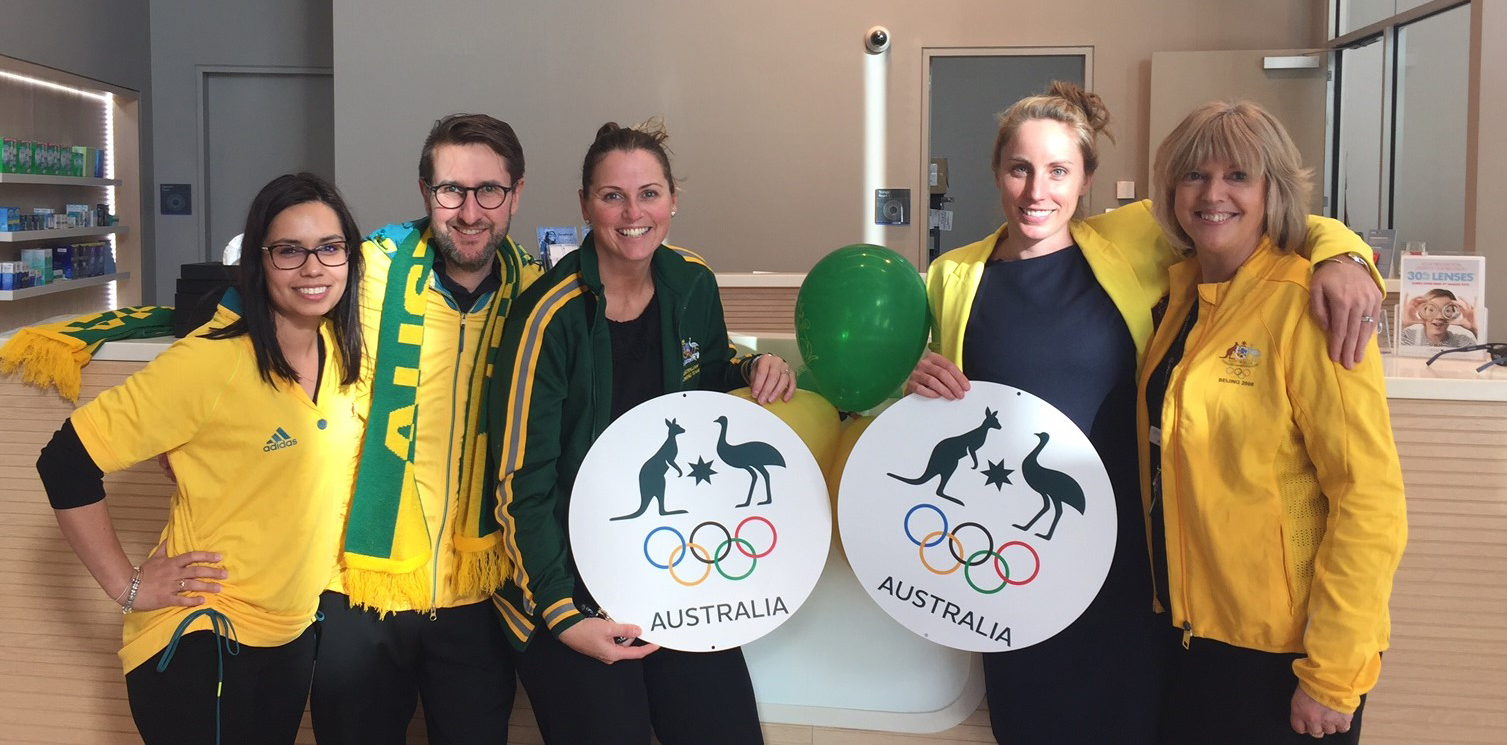 OPSM Eye Hub, Hawthorn (L-R) Harpinder Kaur, Mark Keeble, store manager Tanya Wakeling, Phoebe Stanley and Jennifer Shields   Image: OPSM
______________________________
By Helen Carter
Journalist
Children and adults taking part in a mock Olympic Games at the OPSM Eye Hub Hawthorn over the weekend also learned about UV protection for eyes and orthokeratology.
The event, on 5 and 6 August, was organised by Eye Hub optometrist and Olympian, Dr Phoebe Stanley, who represented Australia in rowing at the London 2012 Olympic Games. 
'The Olympic event was a huge success with increased foot traffic and everyone getting in the spirit of the Rio Olympics,' Dr Stanley said.
'The store was decorated in green and gold and we even had our own "lighting of the cauldron" ceremony. The cauldron will burn for the duration of the Olympic Games.
'The staff were encouraged to wear a little bit of green and gold and all really got behind it, creating a great vibe and energy in the store.
'Customers browsing or waiting for their appointments loved the chance to get an inside look at the life of an Olympian.'
Presenters included Olympic rower Kate Hornsey (silver medallist, London Olympics). Kate was available for photos, autographs and to answer questions. Managing optometrist at Eye Hub OPSM Spiros Magdalinos spoke about orthokeratology, and Dr Stanley discussed her 'Protect Active Eyes' UV protection campaign.
Events included the Eye Hub Pentathlon, an amazing race around the store, which included naming 10 international flags from countries represented at the Olympics; a rowing machine challenge; a running challenge; an opportunity to sign your name on the community wall; a dress-up-as-your-favourite-Olympian; and medal ceremonies.
About 60 children took part in the pentathlon and received prizes and lollies.
The adult rowing machine challenge was sponsored by 776BC, an elite athlete clothing label designed by Olympic rower Cameron McKenzie-McHarg.
Participants raced on the rowing machine and wrote their name on a leaders board. Prizes were awarded for the fastest male and female competitors. Prizes were also awarded for competitors in the fastest stationary bicycle and treadmill challenges.
Dr Stanley spoke about her journey to the London Olympics, accompanied by videos of her racing overseas and attending training camps in Italy. Photos from the opening and closing ceremonies and the Olympic village were also on display.
Looking to the future, Dr Stanley also ran a Q and A panel with Tokyo Olympic hopefuls, under-23 Australian rowers Hedda Cooper, Liam Donald and India McKenzie (pictured below), who are about to head overseas to compete at the world championships in the Netherlands.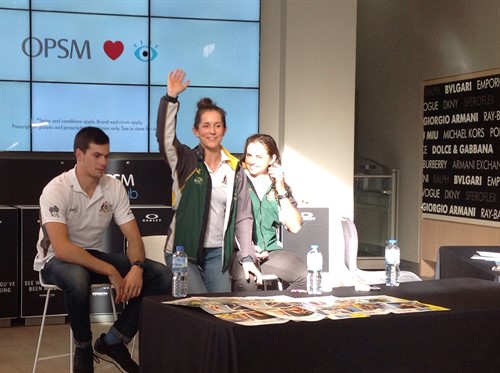 Filed in category:
Uncategorised