Read time:

1:30min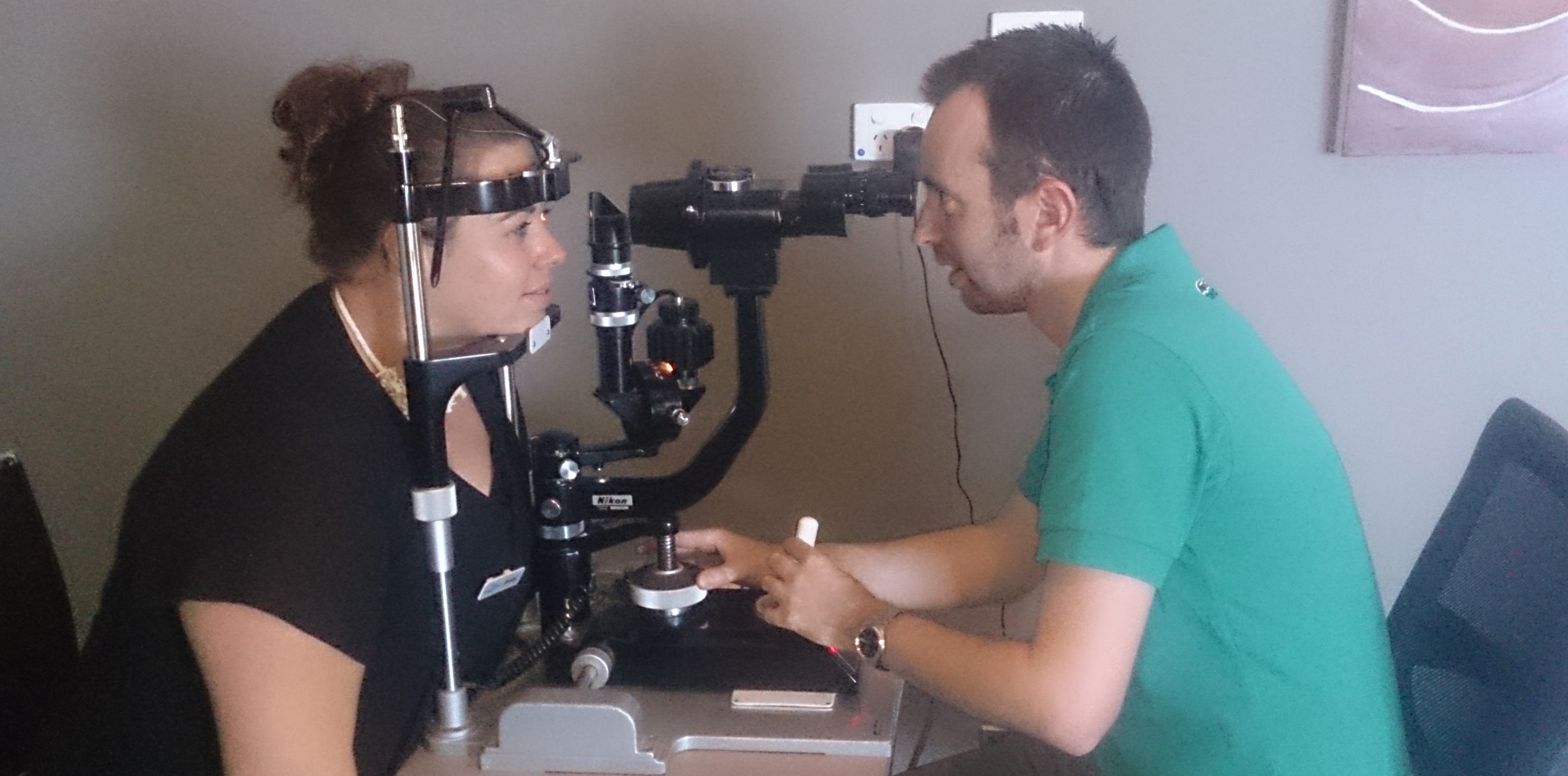 OPSM optometrist Allan Clifford with Jessie, a patient on Kangaroo Island, South Australia
______________________________
A routine eye test at a temporary clinic set up for the residents of Kangaroo Island in South Australia has proven timely for one 63-year-old patient.
OPSM optometrist Allan Clifford and dispenser Christine Hunter touched down on Kangaroo Island's airstrip on 1 December.
They set up a temporary eye clinic at the Ozone Hotel in Kingscote, the main town on the island, for three days, from 1-3 December.
'I saw a 63-year-old female patient who hadn't had her eyes tested in four years. She came in for a routine test and she was asymptomatic,' Allan said.
During the year, an ophthalmologist also travels to Kangaroo Island.
With limited equipment and no OCT at his disposal, Allan refers patients who require advanced care to the ophthalmologist.
'She had pressures of R 28, L 35 and I was able to diagnose her with primary open angle glaucoma. I called Dr Lane who is the ophthalmologist who visits Kingscote.
'His next visit isn't until February so he was happy for me to start treatment. We have put her onto Xalatan drops and she will be seeing Dr Lane in February,' he said.
This was not the first visit to Kangaroo Island for Allan and Christine. 'I have been flying over to Kangaroo Island and seeing patients for the last year-and-a-half,' Allan said.
He visits about four times a year. The rest of the time he sees patients at both OPSM Marion and Hallett Cove.
'There are a lot of elderly patients and retirees on the island, and getting to the mainland for eye care can be difficult,' he said.
Christine said their visit to the island is advertised a month or so prior to their arrival, so patients can make an appointment during the three-day temporary clinic.
Logistically, it is not just a simple matter of fly in, fly out.
'I bring over an ophthalmoscope, retinoscope, BIO, retinoscopy lens rack and prism bars,' Allan said.
The Ozone Hotel stores some equipment year round: a slit lamp, trial lens set and trial frame, Perkins tonometer, vertometer, logMAR letter chart, tools for frame adjustments and repairs, a frame heater and Ishihara and Titmus fly tests.
Filed in category:
Uncategorised