Read time:

1:30min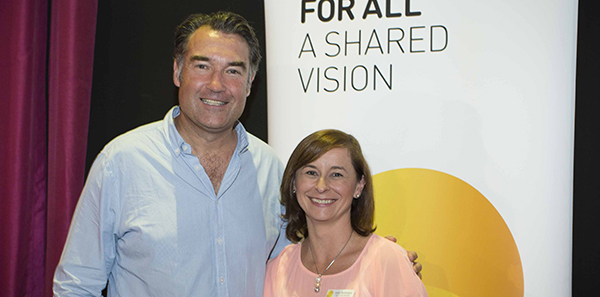 Dr James Muecke and executive officer Judy Bickmore at Films For Sight   Photo: Jacqueline Moussa
______________________________
By Ashleigh McMillan
Journalist
Six diverse films on eye care were showcased by Sight For All at its Films For Sight event in Carlton, an inner suburb of Melbourne, on 3 March 2016.
The films ranged from an animated awareness campaign about diabetic eye disease to a music video about trachoma by Indigenous rapper Caper. A short documentary called Please Don't Rush detailed the extent of childhood blindness in Laos and had been nominated for an award at the 2014 St Kilda Film Festival. 
Sight For All chairman Dr James Muecke said he hoped the videos would give the public a better idea of the work the not for profit organisation was doing both in Australia, and overseas where access to quality eye-care was limited.
'The prospect of losing one's ability to appreciate the incredible beauty we are surrounded by is impossible to imagine but sadly, that is the reality for close to 20 million people living on Australia's doorstep in Asia,' he said.
Sight For All has more than 100 eye-care professionals including optometrists, ophthalmologists, orthoptists and nurses who donate their expertise in Australia and abroad.
'Every year this group collectively donates about 10,000 voluntary hours, an extraordinary input of goodwill and expertise which is actually impacting on about half a million people every year,' Dr Muecke said.
Sight For All ambassador and Carlton Football Club CEO Steven Trigg also spoke about his time in Vietnam with the organisation, where he saw several young children with retinoblastoma.
'The first kid that came in was a three-year-old from a really impoverished part of the hills area who had a softball-sized growth out of his eye. And on seeing that, sadness just envelops you,' he said.
'But out came the eye to save this little kid's life. And the happiness on the parents' faces, following all the anxiety, was just joyous for all. It's a great pleasure to be an ambassador for Sight For All. James and his team do an extraordinary job.'
View the six films on Sight For All's website.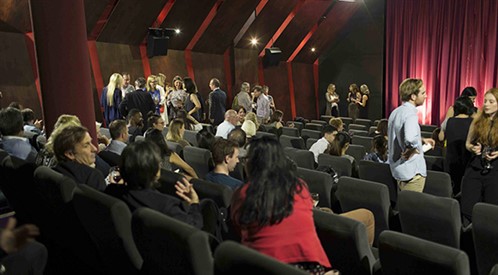 The Films For Sight audience   Photo: Jacqueline Moussa
Filed in category:
Uncategorised