Read time:

1:30min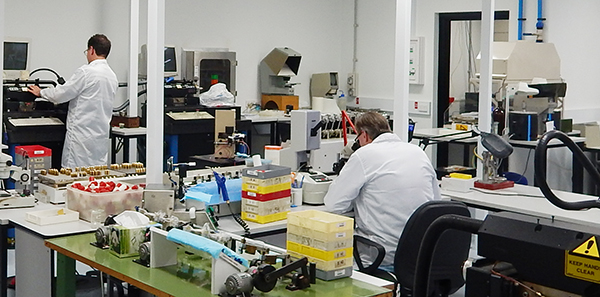 Image: Gelflex
______________________________
By Philip Ritchie
Journalist
Australian Contact Lenses has been acquired by Gelflex, despite the popularity of disposable contact lens options.
The two contact lens manufacturers have a combined 70 years of manufacturing contact lenses, and Gelflex says it expects the venture to benefit both optometrists and patients.
'Both businesses run really well, and we can cross-pollinate,' David Masel, director of Gelflex Laboratories, said.
'The custom lens business in Australia works but it hasn't been proactive,' Mr Masel said. 'We want to change that. We see huge opportunity still, and we want to drive it hard and work with the team here [Melbourne] and the team in Perth and grow it. We're committed to the industry.'
By combining the two businesses, they had the reach to affect more optometrists in Australia, identify gaps and deliver products that would support the industry better than each could as separate entities, Mr Masel said.
'It gives us a lot of energy to give optometrists more support and confidence to start fitting and working in the custom area. There's always a lens, generally speaking, to resolve most eye conditions, if the optometrists have the skill and support to do that.'
Mr Masel said customers could expect better options for specific conditions such as orthokeratology.
'Custom contact lenses obviously require a lot of skill and a lot of understanding so we want to try and be more proactive on that and work with them and help them and train them and support them more,' he said. 'I think that's always going to benefit the public.
'We're acutely aware of the importance of allowing ACL to continue, and that's the plan right now. It's very much business and usual.'
In 2012, Gelflex acquired the rigid gas permeable contact lens business previously operated by CooperVision in South Australia.
'A similar seamless transition and consistency of supply is expected following the Australian Contact Lenses acquisition,' Gelflex said in a media release.
Gelflex exports about 25 per cent of its custom contact lenses. 'The focus now is really putting together this fully integrated training and workshop, and looking for how we can combine the experiences and efficiencies of the businesses together. I'm very, very positive about this. Otherwise we couldn't have made the decision.' 
Filed in category:
Uncategorised