Read time:

1:30min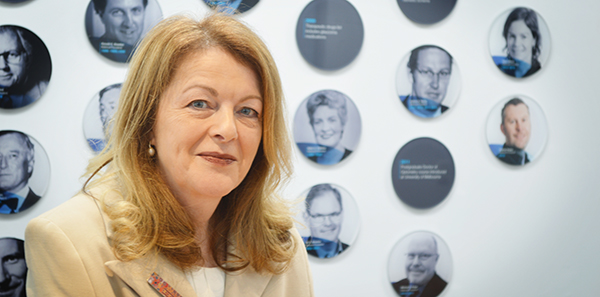 By Lyn Brodie
National CEO
I am privileged to be given the opportunity to serve the members of Optometry Australia, as National CEO. A key focus for my first few weeks has been in the advocacy space, specifically around the MBS. We understand how important this is to you all, and have undertaken to prioritise the issue and ensure we are meeting your needs.
I have had a series of meetings in Canberra, including with the Department of Health, Department of Veterans' Affairs and key ministerial and opposition advisers. Andrew Hogan and I will be meeting with the Minister for Health, Greg Hunt, in the coming weeks.
The thrust of our discussions has been to convince government to 'stop the freeze'. Previous efforts will result in the freeze coming off one year early and it is now scheduled for 2019. We are lobbying hard for this to be brought forward to 2018.
We are also stressing the importance of the 40-65 year-old age group receiving eye examinations every two years, not every three years as was announced in 2015. Optometry Australia estimates that reintroducing rebates for all 40-64 year-old Australians to access a comprehensive initial consultation every two years could be achieved for less than $10 million a year. This is a very small investment in the health and well-being of the Australian community.
We know that it is often optometrists who detect systemic diseases, such as diabetes, in the first instance. Investment in preventative primary health care is vital for good health, productivity and the long-term sustainability of the Medicare system.
Our policy team is working with the state divisions to provide tool kits to members to enable them to lobby their local Members of Parliament. This multi-pronged approach will provide the best chance for success.
We were pleased to welcome Professor Bruce Robinson, chairman of the Medicare Benefits Schedule Review Taskforce, to our office last week. Professor Robinson was particularly generous with his time and keen to understand optometrists' place in the primary health care sector, how they interact with multiple health professionals in their care of their patients, and the key issues and opportunities that exist with the MBS review for optometry.
We will continue to work closely with the task force and are hopeful that the optometry schedule will be reviewed sooner than previously understood. We are in the throes of proposing members to participate on both the optometry and ophthalmology review panels. All panels are multi-disciplinary and include consumer representatives, ensuring a balanced and patient-centric perspective.
We are confident that the review seeks to ensure the best value and health outcomes for the Australian community. Professor Robinson was very clear that it is not about 'cost cutting'.
I have had opportunities to meet a number of members to date and look forward to meeting many more at coming state conferences. Optometry Australia is here to serve its members and ensure we provide exceptional value and services to enable you to serve your patients.
We evaluate all activities through a 'member lens', in our endeavours to support you to support and assist the broader community to enjoy good eye health.
Filed in category:
Uncategorised