Read time:

1:30min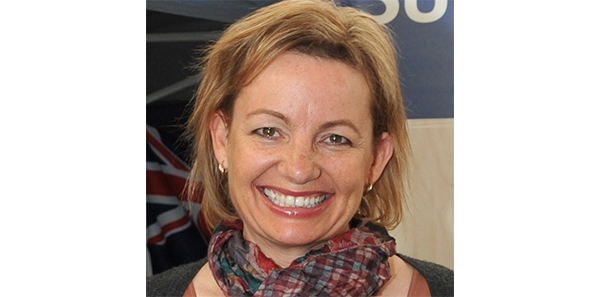 Health Minister Sussan Ley
______________________________
By Rhiannon Riches
Today's review of Medicare could fund tomorrow's medical research with Federal Health Minister Sussan Ley at the helm.
Minister Ley announced in April that the Medical Research Future Fund would be partly funded by savings from a review of subsidised Medicare services, set to identify waste, inefficiencies, duplication and unnecessary referrals.
The research fund, announced as part of last year's Federal Budget, was meant to be established from 1 January but legislation is lagging.
Ms Ley has acted on comment from consultation with the health profession that Medicare's structure is widely considered to be inadequate for patients and practitioners.
A Productivity Commission research paper, based on views offered at a meeting with health policy experts in November 2014, supports Ms Ley's decision to review Medicare.
The commission has found that there are significant opportunities to improve the efficiency of Australia's health-care system, without delay, through reforms that can be delivered without changing existing institutional and funding structures.
More than 5,500 services are listed in the Medicare Benefits Schedule (MBS), not all of which reflect contemporary best practice. Managing chronic conditions or complex interactions between primary and acute care is deemed to be one of the system's failings.
The Australian Government is establishing an MBS Review Taskforce to consider how services can be aligned with contemporary clinical evidence and improve health outcomes for patients.
The government is also establishing a Primary Health Care Advisory Group. Former Australian Medical Association president Dr Steve Hambleton is leading this group to investigate options to provide, among others, greater connection between primary health care and hospital care.
Ms Ley said no overall savings target had been attached to the process of delivering a more efficient Medicare system.
Health cuts
Andrew Wilkie, the Independent Member for Denison in Tasmania, met with Ms Ley in April to warn of the impact of Australian Government cuts to allied health funding.
Prior to his meeting with Ms Ley, Mr Wilkie had joined Optometry Tasmania president Brett Jenkinson in alerting the press to the consequences of these cuts on the health of Tasmanians, particularly their eye and dental health.
A five per cent reduction in the Medicare rebate for optometric services was introduced in January.
Mr Wilkie said that in cutting the Medicare rebate the Australian Government had effectively introduced a co-payment by stealth on optometric services.
He said that anecdotally, this had forced optometrists in Tasmania to introduce co-payments of between $5 and $40, and other practices to consider their viability.
'I was pleased that Minister Ley took the time to discuss these issues,' Mr Wilkie said. 'Regrettably, she was immovable on the cuts to optometry.'
He said Tasmanians were among the least able to afford a co-payment so many would delay getting their eyes treated as they could not afford out-of-pocket expenses.
Filed in category:
Uncategorised