Read time:

1:30min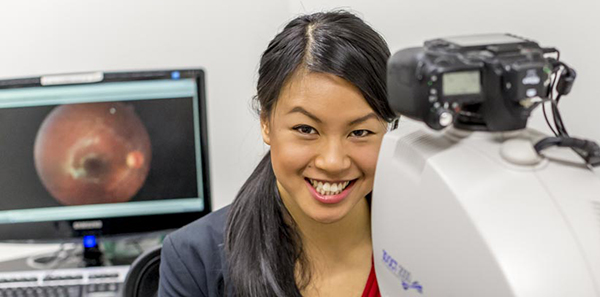 By Helen Carter
A Pharmaceutical Benefits Advisory Committee recommendation on PBS listings of anti-glaucoma medicines is another win by Optometry Australia for optometrists and the public.
Optometry Australia made a submission to the PBAC, asking the Australian Government to amend the current Pharmaceutical Benefits Scheme listings of anti-glaucoma medicines to remove the requirement for a prescribing optometrist to be working in a shared-care model with an ophthalmologist.
This would bring glaucoma prescribing in line with recent changes made by the Optometry Board of Australia following a lengthy court case.
If approved by the government, the recommendation opens the way for optometrists to prescribe anti-glaucoma medicines on the PBS without needing to be in a shared-care arrangement, provided that a referral for ophthalmological assessment to confirm the diagnosis and advise on ongoing management is provided to the patient within four months.
The progress is further evidence of Optometry Australia's leadership in pressing for sensible and safe Optometric PBS changes, and of Optometry Australia's influence in bringing about policy change for medicines.
Optometry Australia CEO Genevieve Quilty said the organisation's purpose was to represent optometry in Australia, and a core role was to develop systems, policies and regulatory settings that enabled all members to meet their patients' needs.
'Leading and advocating for optimal regulatory and government settings is one of the most important roles we undertake,' she said.
'Given the new entry level standard for optometrists is therapeutics, it is essential we work diligently to seek appropriate ophthalmic medicines regulatory arrangements on behalf of the profession.
'Optometry Australia has been at the forefront of seeking the training and then regulatory setting adjustments for therapeutic practice. Part of this push in the early 2000s was lobbying for PBS rights, which were granted in January 2008.
'We continue to work on behalf of members. Examples are this win and a recent submission to the PBS inquiry seeking change to authority listings enabling some to become streamline authority, others not authority, and to cut the red tape with authority scripts for dry eye,' Ms Quilty said.
Confirmation
Optometry Board of Australia chairman Colin Waldron said the recommendation was confirmation from the PBAC that optometrists could independently treat glaucoma and prescribe scheduled medicines, provided they referred to an ophthalmologist within four months of commencement of treatment.
'It reaffirms the out of court settlement that it is in the best interests of the public and will contribute to the timely treatment of people with glaucoma,' he said.
'It enables optometrists with the competency, therapeutic endorsement and the necessary equipment to now diagnose and treat glaucoma without initially entering a shared-care arrangement, always being conscious of the OBA's Guideline.
'As part of the OBA's planned review of its scheduled medicines registration standard, one of the issues the OBA will be consulting on is the proposal to bring the list of approved drugs in the standard in line with the approved PBS list of medicines.'
Ms Quilty said Optometry Australia was very supportive of any OBA review and looked forward to actively participating in this important review to ensure regulatory settings were keeping pace with latest ophthalmic medicines.
'This will empower the profession to meet the needs of their patients and make best use of the available health workforce,' she said.
Ms Quilty paid tribute to former Optometry Australia CEO Joe Chakman for his tireless work and government negotiations enabling optometry to access PBS listings. She said attracting current PBS listings involved teamwork among Optometry Australia staff members and advice from the profession's leaders.
The July PBAC meeting will consider a submission for brinzolamide with brimonidine tartrate suspension (Simbrinza) as a restricted benefit listing for treating elevated intraocular pressure in adults with open-angle glaucoma or ocular hypertension.
Filed in category:
Uncategorised