Read time:

1:30min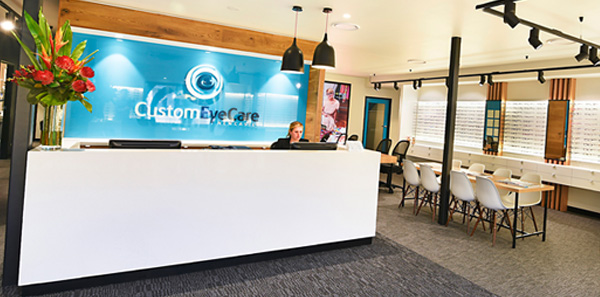 By Patrick Hutchens
Journalist
Optometrists Heidi Hunter and Dom Wilson, business partners of Custom Eye Care in Newcastle NSW, relocated from a waning shopping centre in the centre of town to the thriving café and fashion district of Darby Street, Cooks Hill.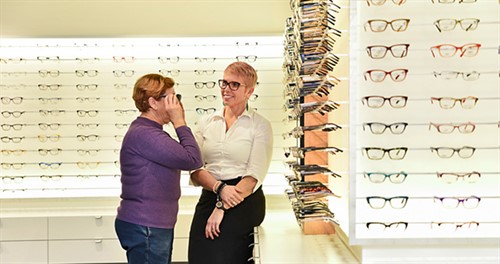 In the process, they steered away from the successful business model they had pursued in the retail environment, and towards an emphasis on patient health in an aspirational suburb near Newcastle's beaches.
In the years leading up to the move, Custom Eye Care had sensed that its patients were tugging them along a new path. There were more requests for speciality contact lenses, more consultations with children and more referrals from local GPs.
'We had the idea that the practice was going in a different direction that didn't really suit being in a shopping centre,' Ms Hunter said. 
'We got to the stage where we were booked out a couple of weeks in advance. We didn't have the need for the shopping centre to provide us with more patient traffic. We also wanted to be able to set our own opening hours and be a bit more flexible with staff around Christmas time,' she said.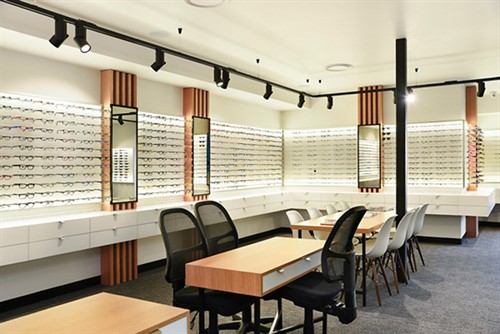 Once Ms Hunter and Mr Wilson had found a suitable location, which took about a year, another year was spent designing the interior and working with the landlord to modernise the front of the building.
ProVision put them in touch with a Melbourne-based designer who assisted them to create a contemporary aesthetic with elements of mid-century modern and industrial design. The imaginative combination has infused a feeling of warmth throughout the practice.
'We wanted it to be modern and classy but we didn't want it to scream "expensive". We didn't want that to be a reason for people not to come in. We used lots of texture, lots of wood, lots of nice bright colours,' Ms Hunter said.
The designer organised a shop-fitter so that Mr Wilson and Ms Hunter were able to focus on operating their busy practice in the shopping centre and stand back from the day-to-day decision-making required to complete the new practice.
'At the end of this project we both said: "I don't know how sole practitioners working six days a week could possibly have the time and energy to move",' Ms Hunter said.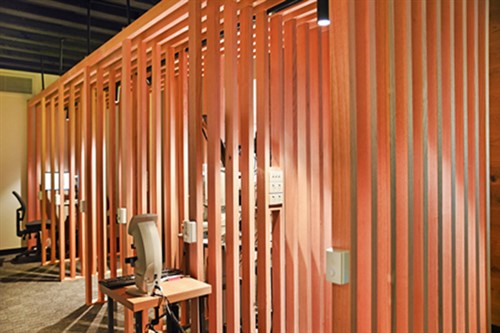 Leading up to the relocation, the practice had banked up over 1,000 recall letters to patients, which they sent with the announcement that the practice was moving. They held a launch party that attracted many of their patients and a number of local GPs.
'Moving location created such hype for our database. We had signs put up in the old place that we were moving from; we did a lot of marketing through Facebook.
'The feedback that we've had is amazing. The patients followed us across are absolutely raving about it,' Ms Hunter said.
Mr Wilson and Ms Hunter have employed an additional optometrist and now have four consulting rooms, a visual field room, a contact lens room and other facilities for practice staff to take patient history.
'It's massive. A lot of what we have done has been building for the future, rather than for now,' Ms Hunter said.
Filed in category:
Uncategorised