Read time:

1:30min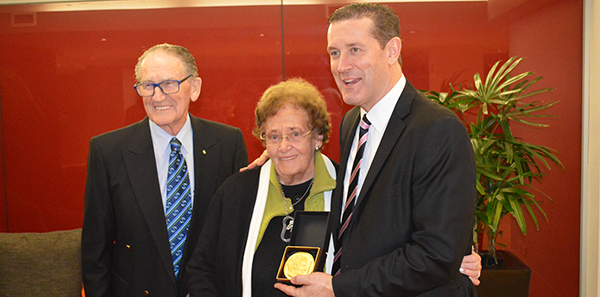 Professor Shaun Collin (R) with his parents Emeritus Professor Barry Collin and Bev Collin
______________________________
By Rhiannon Riches
Assistant Editor
Professor Shaun Collin received the 2016 H Barry Collin Research Medal at SRC on Saturday, in a presentation made by his father Emeritus Professor Barry Collin, in whose honour the award was named.
Professor Shaun Collin, from the University of Western Australia, is a world leader in neuro-biology and comparative vision. In his interesting lecture to SRC attendees, he explained the visual systems of the lamprey and the shark, and spoke about his efforts to assist shark deterrent strategies around Australia's coast.
The medal is awarded by Optometry Australia to recognise outstanding contributions to the advancement of knowledge in optics, vision science or clinical optometry by a person who is an Australian citizen or a graduate of an Australian optometry school, or who has done a significant part of his or her research in an Australian institution.
Key speakers at SRC, Dr Ben Gaddie and Dr Jim Thimons, both from the United States, led the program with an emphasis on glaucoma, diabetes and paediatric care.
Southern Regional Congress is hosted by Optometry Victoria. CEO Pete Haydon said comment from the weekend had been universally and overwhelmingly positive.
'We're really pleased to have delivered such a strong SRC. All of the clinical program was well attended; lecture theatres were nicely full, offering the dynamic learning environment that SRC wants and that our delegates enjoy,' he said. 'This year we had 843 attendees.' 
'As always our speakers, from around Australia and across the world, were of the highest calibre. Our commercial supporters enjoyed a busy weekend in the trade show, and we're incredibly grateful to the businesses that continue to support us. We'll always look for ways to improve, and we're already looking forward to SRC 2018,' Mr Haydon said.
An event for final-year optometry students from University of Melbourne and Deakin University provided an opportunity to listen to a live stream of Dr Gaddie's lecture on 'Congenital and acquired disease of the optic nerve,' and hear early career optometrists share their experiences in the workforce, during a careers information and discussion panel.
Optometry Victoria Member Events Co-ordinator Susan Stewart said SRC volunteers, who were mostly optometry students, noted that delegates were interested to chat to them about the industry and the event.
'Delegates embraced technology, and those that visited the IT desk for help walked away competent with the EduPro attendance and assessment platform,' she said.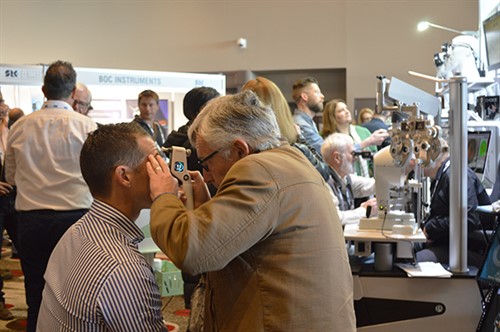 SRC 2017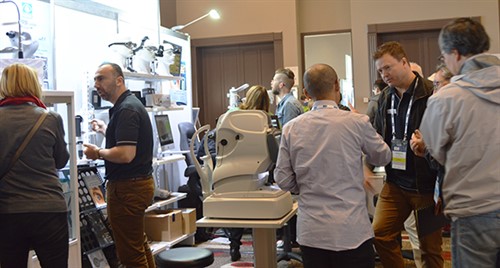 SRC 2017
Filed in category:
Uncategorised