Read time:

1:30min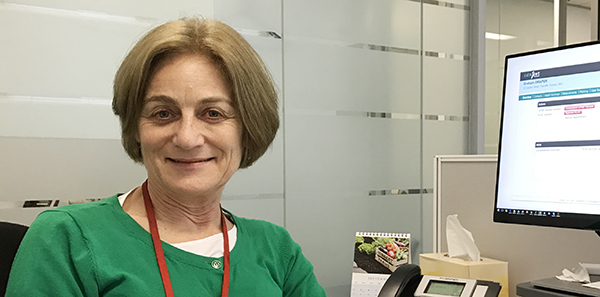 Dr Marienne Hibbert
______________________________
By Ashleigh McMillan
Journalist
A new Western Australian opt-in health trial will encourage patients with chronic diseases such as diabetes to attend an optometrist more regularly.
The Australian Government is integrating My Health Record with the chronic disease management platform cdmNet, with cdmNet acting as a portal from which to access patient health records.
The project, a collaboration between WA Primary Health Alliance and Precedence Health Care, is being led by the Diabetes Blindness Prevention Initiative, which includes Diabetes Australia, Vision 2020 Australia and the Centre for Eye Research Australia.
Dr Marienne Hibbert, Precedence Health Care's clinical integration manager, says push notifications to patients through an app and pop-ups on the cdmNet platform will ensure patients and practitioners are informed of necessary eye checks.
'By integrating My Health Record, cdmNet is able to alert the GP, optometrist and patient whenever a patient with diabetes has not had a comprehensive eye check in the past couple of years,' she said.
'By including optometrists in the care team of all of the patients with diabetes, those optometrists can see exactly when an eye check was last done or due, and they can take further steps and contact the patient or send a reminder.
'By helping patients, optometrists and GPs know when an eye check is needed, there is more chance that the eye check will be done,' Dr Hibbert said.
General medical practitioners using the integrated platform will be able to identify diabetic patients who need an eye examination and refer them to optometrists who are involved in the trial.
Optometrists will be able to access the cdmNet platform at no cost and can register online to receive referrals throughout the trial. cdmNet registered optometrists will be able to access shared clinical records for their patients, which will include uploaded retinal photographs.
Vision 2020 Australia CEO Carla Northam says the cdmNet trial will facilitate more proactive care management and provide a smoother referral process.
'Optometrists in the trial locations have a unique opportunity to lead allied health integration with the My Health Record. General practitioners will also be able to refer patients in real time to a cdmNet registered optometrist, capturing the referral in cdmNet.'
'This effectively brings optometry, and the eye, back into the primary healthcare system,' Ms Northam said.
Dr Hibbert says the platform will encourage collaboration between the GP and allied health and medical specialists.
'Everyone needs to know what everyone else is doing when it comes to chronic disease, and it's often very complex, as people don't have just one condition. Collaborative care is important because every single member of a care team needs to support the patient to keep on track.
'If the whole care team knows what each practitioner is doing, then they can give a consistent message to their patients across all aspects of care, particularly in eye health,' she said.
Filed in category:
Uncategorised