Read time:

1:30min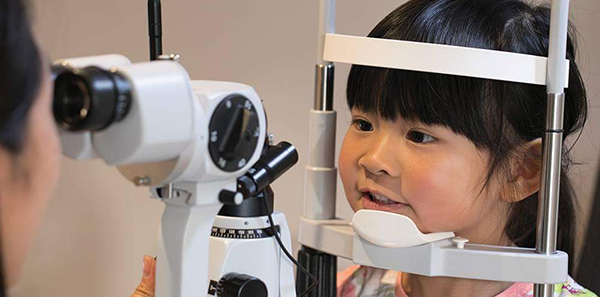 By Helen Carter
Journalist
Eighty-six per cent of optometrists who completed an online myopia management course say they will change the way they manage myopia following the course.
Before the course, two-thirds of participants used single vision lenses for myopia patients but post-course, 95 per cent said they would manage myopia with strategies other than single vision spectacles.
The five-hour online course to help optometrists better manage myopia has proved to be popular, with Brien Holden Vision Institute announcing a second intake in November.
The institute created the course for eye-care practitioners after a survey found that nearly 70 per cent of practitioners still use single vision lenses as their primary mode of correction for myopia. The course compiles evidence, guidelines and the latest advances for myopia management into a concise, clinically relevant education program.
A pilot in January was inundated with 200 applications but only 65 optometrists could be chosen for the trial.
Success of the trial led to the institute opening the course to all optometrists. The first intake was in June when 170 Australian and 60 South African optometrists completed the course. The institute has now announced a second intake starting 6 November.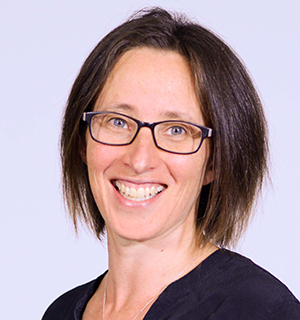 Judith Stern   Image: Brien Holden Vision Institute
Positive response
Global manager for education at Brien Holden Vision Institute, Judith Stern, said the response to the first full course and the pilot had been extremely positive.
'The post-course survey showed that 100 per cent of participants were satisfied with the course and all said they would recommend it to colleagues,' she told Australian Optometry.
'Overall, we found a real thirst for evidence-based knowledge that could be readily applied in practice, with 86 per cent of participants saying they will change the way they manage myopia following the course, 82 per cent will change the way they communicate about myopia to their patients and 95 per cent saying they will manage myopia with strategies other than single vision spectacles post-course, compared to 63 per cent using single vision lenses pre-course.
'The interactive case studies were especially well received and the fact that the course platform allowed participants to continually review them throughout the course, as well as the videos, was seen as a strength and asset in knowledge retention,' Ms Stern said.
Australian optometrists earn 10 CPD points, including three face to face points and one therapeutic point, for completing the course which includes 14 videos and eight interactive case studies completed at the person's own pace, and an interactive webinar presented by Dr Monica Jong from the institute on 21 November in the evening.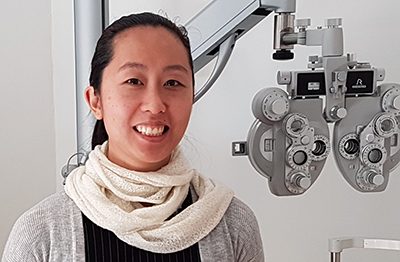 Elise Lam
Elise changed how she practises
Melbourne optometrist Elise Lam, who sees many child patients, said the course was useful as it brought together all the different methods of myopia control and provided a means of performing risk assessment of myopia development and progression in a succinct, evidence-based way.
'It has changed the way I manage myopia,' she told Australian Optometry.
'Prior to the course, I was prescribing single vision distance glasses and recommending changing children's habits with regards to taking breaks when doing extended periods of near tasks and going outside more frequently.
'Now I am more aware and confident of implementing other means for managing myopia progression. I am more involved in asking more questions during history-taking pertaining to risk factors involved in the development of myopia. 
'I found the course very well put together and quite cohesive. It was great to have a good combination of interactive learning tools (case studies, quizzes, videos and an interactive webinar at the end), which provided instant feedback.
'As it was online, it was convenient to do in your own time, with the freedom to stop and start, go back and forward to review. I found the case studies especially helpful as they helped put into practice what was presented in the videos. All the presenters were easy to understand,' she said.
Several of her optometry colleagues who had done the pilot program recommended the course to her.
Ms Lam graduated from the University of Melbourne in 2009, and started practising in an independent practice in Ararat. After a year of rural practice, she did a few months volunteer work with the Brien Holden Vision Institute in Mongolia, Papua New Guinea and remote Northern Territory before working for six months in corporate optometry and a year locuming.
'After working in a range of practices as a locum, I came across the right combination to keep things interesting. As a result, I have finally grown my roots working part-time for an independent practice in Doncaster, doing regular locum work for a corporate practice and fitting in two trips a year to remote Northern Territory,' Ms Lam said.
'As an optometrist working in three different locations, I tend to see a higher number of children as I do have an interest in children's vision. We didn't have much exposure to seeing children during our university days and as result, I encouraged myself to get over the fear of testing children by working at a practice which predominantly saw children.
'In addition, I'm working in areas where there is a higher prevalence of those from Asian background and having the ability to speak Mandarin also means I see quite a few children who are at high risk of developing or already have myopia,' she said.
Myopia management essential
Elise Lam strongly recommends the course to other optometrists.
'The incidence of myopia is inevitably going to increase over time and we now have a means to slow the condition. The more informed an optometrist is about myopia and management options, the more likely it is that we can confidently manage its progression and development, and reduce the risk of developing myopia related pathology for our patients,' she said.
'I believe myopia management will become an essential part of an optometrist's eye assessment repertoire, similar to how we detect and manage conditions such as glaucoma.'
The course is intended for practitioners in Australia and New Zealand. CPD points are available through Optometry Australia and are pending through the New Zealand Association of Optometrists.
The course is also the first global myopia management online course, but is currently limited to selected countries with separate courses being run in Australia and New Zealand, India and America. There are plans to extend the course to China.
The fee for the course is $120 but those who register for the November intake before 6 October can save $20 using the early registration discount by entering the promotional code MANAGEMYOPIA.
Filed in category:
Uncategorised