Read time:

1:30min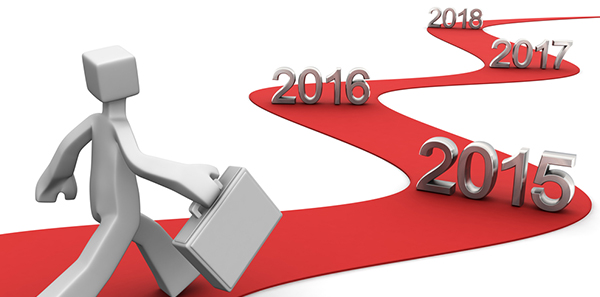 By Rhiannon Riches
The federated body of Optometry Australia and its six state members have unanimously adopted the first national strategic plan for the organisation.
The related business plan has a one-year focus but is part of the broader three-year strategy.
National CEO Genevieve Quilty said it was an unprecedented achievement for the six state bodies and the national organisation to have consensus on the strategic goals and vision of the peak professional body for optometry.
'By 2018, Optometry Australia, with optometrists, aims to position the profession to meet the growing eye health needs of the Australian community, and be the influential voice driving and facilitating the improvement of community eye health and vision care,' Ms Quilty said.
The strategic plan consists of four key pillars; to be the influential voice to LEAD the profession, to ENGAGE with and support optometrists, to PROMOTE community eye health, and to create an ENDURING organisation.
State presidents say …
'The NSW/ACT board was pleased to participate, on behalf of its members, in the national strategic planning process for 2016 and beyond. The plan will give all parts of the organisation a focal point for the key issues facing the profession, while still leaving individual divisions enough flexibility to respond to opportunities and changing circumstances within their states.'
—Christine Craigie, Optometry NSW/ACT
'Optometry Victoria has strongly endorsed the new national strategic plan. We've based our own strategic thinking around its key drivers. Adoption of the plan by each of the state divisions permits the opportunity to drive a co-ordinated approach on the important issues facing the profession, and positions Optometry Australia as the primary voice for optometrists.'
—Kylie Harris, Optometry Victoria
'The unified strategic plan gives every Optometry Australia division a template to steer our profession in the same direction. We need to become a more targeted and efficient organisation overall, and we have our best chance of achieving this if we better co-ordinate our goals and resources.'
—David Foresto, Optometry QLD/NT
'Our board is in support of the national strategic plan, and has every intention of following the plan where we can at a local state level. While we have more localised strategic projects we can action with our state members, having the overarching national plan gives us the framework that provides the reference point around which all our activities are based. We can then prioritise our activities based on how they relate to the national strategy, and eliminate those that aren't aligned with the plan. Our board will take on a more operational function to some extent if we have a lot of the strategic work already in place, and this operational function appears more suited to the skills of the board and the requirements of our local members.'
—Darrell Baker, Optometry WA
'Our current fragmented structure is tremendously inefficient. South Australia is excited to be taking this first important step of delivering a shared strategic plan. Optometry Australia and its state bodies is the one independent voice for our profession and it is imperative that we work more effectively as one united and cohesive team for all Australian optometrists, regardless of the state in which our members are practising.'
—Kurt Larsen, Optometry SA
'The inaugural national strategic plan will help the members of Optometry Tasmania provide better co-ordinated services to our members. This is because it will make sure that all the entities that make up Optometry Australia will have an agreed set of targets that they are working towards.'
—Brett Jenkinson, Optometry Tasmania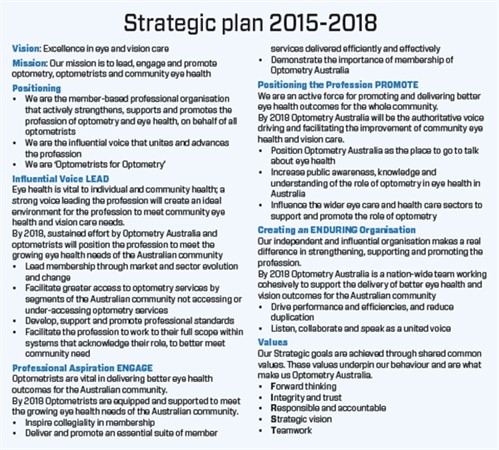 Filed in category:
Uncategorised