Read time:

1:30min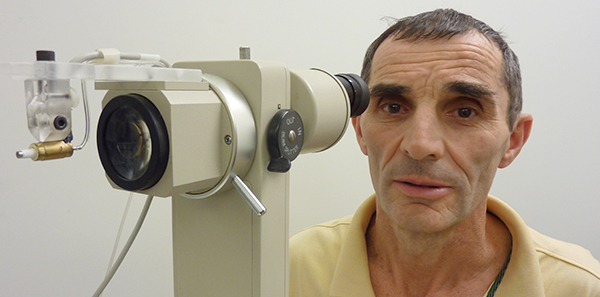 Dr Klaus Ehrmann   Photo: Brien Holden Vision Institute
______________________________
By Helen Carter
Journalist
New ocular sensitivity instrument 
A new instrument that measures ocular sensitivity and can potentially enable practitioners to quickly measure discomfort has been developed by Brien Holden Vision Institute.
Director of Technology Dr Klaus Ehrmann and associates developed the instrument which attaches to any slitlamp and completes a measurement in two to three minutes. It is currently used only for research.
'We have one prototype in our clinic and plan to make a few more available to other research groups. We have applied for patent protection and have been in contact with a few medical device manufacturers with respect to commercialisation of the instrument,' he said.
This new method of corneal stimulation propels small droplets of sterile liquid through a micro-valve onto the surface of the eye and sensitivity threshold is established by increasing the intensity of the stimulus until the patient reports a positive response.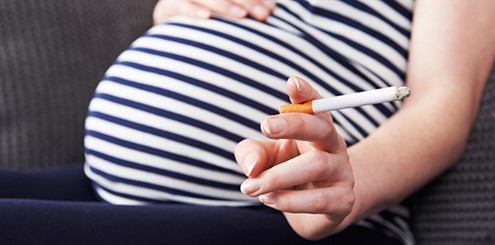 Smoking in pregnancy boosts eye damage risk
Smoking while pregnant can increase the child's risk of eye damage, a Danish study suggests.
The study found that the children of women who smoked during pregnancy or children who were born underweight were more likely to develop vision impairment and glaucoma due to a thinner retinal nerve fibre layer.
Eye examinations of 1,323 children at the age of 11 or 12 years found that children of mothers who smoked during pregnancy had retinal nerve fibre typically 5.7 micrometres thinner than children whose mothers did not smoke while pregnant.
Average retinal nerve fibre was also 3.5 micrometres thinner in low birth weight children than children born at a normal weight.
Launch of contact lens for digital eye fatigue
A joint Cornea and Contact Lens Society of Australia and CooperVision evening at Melbourne Aquarium on 29 March is free for optometrists and practice owners, and offers 4.5 CPD points.
CooperVision will launch its newest soft contact lens, Biofinity Energys for digital eye fatigue, presented by Joe Tanner, followed by a CCLSA educational event by researcher Dr Nicole Carnt who will give a presentation on minimising risk and maximising healthy contact lens wear.
Dinner and drinks start at 6 pm, followed by presentations at 7 pm. The event concludes at 8.30 pm.
A national road-show to launch Biofinity Energys starts in Sydney on 21 March at Luna Park followed by Melbourne on 29 March at Melbourne Aquarium, Brisbane on 4 April at the Brisbane Convention and Exhibition Centre, the Adelaide Oval on 5 April and the Art Gallery of Western Australia in Perth on 11 April. All launches start at 6 pm.
52% of optometrists female
Fifty-two per cent of Australian optometrists are women, Optometry Board of Australia statistics show.
A report published this week reveals that New South Wales was the main place of practice for most optometrists (1,743) and the Northern Territory was home to the fewest (30).
The 25-29 age group had the most optometrists (765), 297 optometrists were under 25 years of age and three were aged 80 or older.
As part of the registration process, 408 criminal history checks were carried out for optometrists and of five disclosable court outcomes, none required regulatory action. Immediate action to suspend or limit an optometrist's registration was taken once in 2015-2016. 
The annual report summary on the Optometry Board of Australia for the year to 30 June 2016 drew on data from the 2015-2016 Annual Report by AHPRA and the National Boards.
Filed in category:
Uncategorised