Read time:

1:30min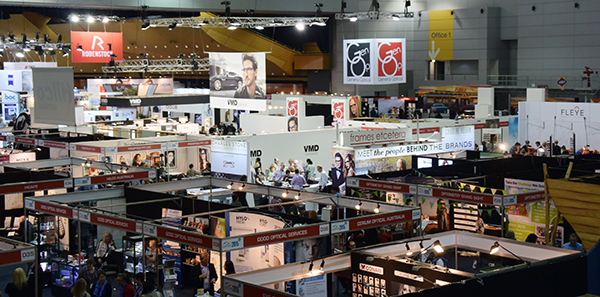 By Rhiannon Riches
Assistant Editor
More than 90 per cent of ODMA 2017's exhibition stands have been sold three months ahead of its opening and there are contingency plans to accommodate overflow.
ODMA 2017 will be held on 7-9 July at the International Convention Centre, Darling Harbour. The trade show is hosted by the Optical Distributors and Manufacturers Association of Australia, and will be the 20th ODMA fair that it has held.
ODMA Chairman Robert Sparkes says ODMA is the only show owned by the industry and run for the benefit of the industry.
'The calibre of exhibitors this year is the best ODMA fairs have seen to date. Companies like Healy Optical are back in the show for the first time since 2011. Design Junction, a major feature, will showcase the best the world has to offer in new release eyewear. Space sales have been very encouraging and most recently we have welcomed Mark Blackadder and his new luxury eyewear company Make Your Mark,' he said. 
'If we sell out of space in Halls 5 and 6, which are 10,000 square metres, we do have the option of taking Hall 7 next door to accommodate any overflow.'
Masterclass sessions will cover a mix of practical dispensing and the latest industry insights. Speakers include Elaine Grisdale from the Association of British Dispensing Opticians, Steve Daras from NSW TAFE's Open Training and Education Network, and Leigh Plowman, an optometrist and founder of Optomly, a business designed to help optometrists attract new patients through websites and social media. Bookings are essential for Masterclass sessions.
ODMA also features a Vision Summit on 7 July, headlined by Professor John Marshall from the UK. He will be joined by Professors Minas Coroneo, Fiona Stapleton, Peter McCluskey and Paul Mitchell, and Associate Professor Chew Tec Juan Paul.
Filed in category:
Uncategorised