Read time:

1:30min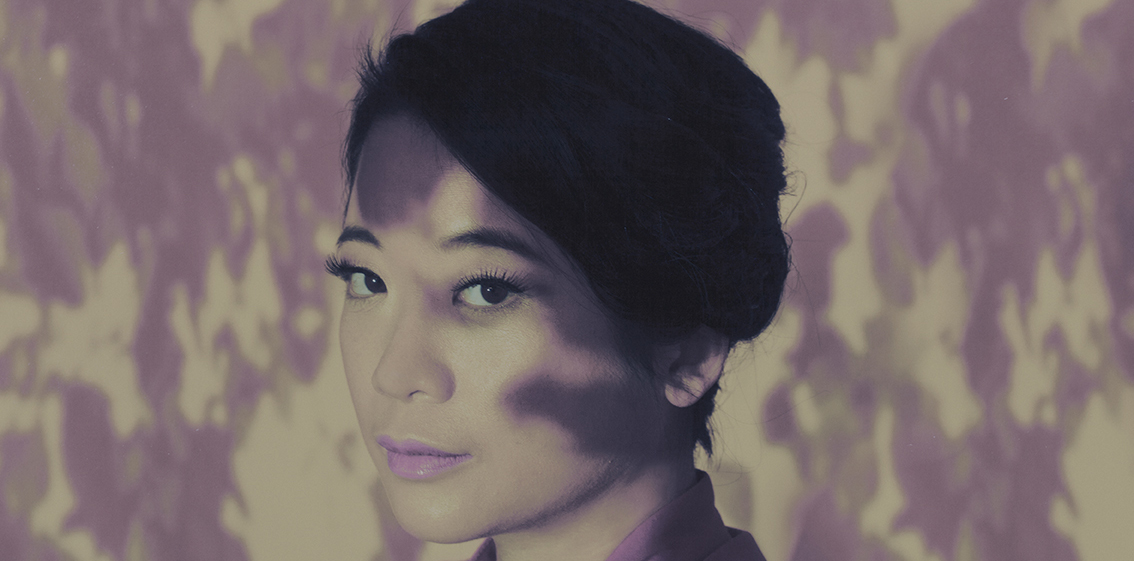 Sophie Koh
______________________________
By Ashleigh McMillan
Journalist
Optometrist and indie musician Sophie Koh released her fourth studio album Book of Songs on 7 April, which was influenced by her Chinese heritage and classical piano roots.
Ms Koh won the Triple J 'Unearthed' music competition in 2003, while undertaking her first year of optometric practice in the Northern Territory. Since then, she has won an Independent Music Award, and received Best Female Artist at The Age EG Awards in 2008.
Ms Koh is employed one day a week at the Australian College of Optometry in Melbourne, primarily instructing students and early career optometrists. She also travels once a year with the Brien Holden Vision Institute to provide eye health services for Indigenous Australians in remote areas.
Ms Koh says that embracing the creative side of music together with the clinical nature of optometry is what she'd always known. Having initially studied a Bachelor of Music at the University of Melbourne, she was accepted into optometry in her third year of university. 
'Since high school, I've always taken science subjects alongside art, painting, and music, I sort of made sure I did everything.
'I got into a music degree for a couple of years, and then I did half music and half science which meant I had to enroll in two degrees. I remember even then, the lectures would clash so much that I would have to wag some and run from one side of the campus to the other because no one else was doing the same timetable.
'I got into optometry fourteen years ago because I wanted to work in third-world conditions. That was my drive to get into healthcare. It wasn't really to own a business or anything else. I basically saw myself working out on the land and treating people under trees in remote locations.
'As far as my brain goes, I think one feeds the other. I'm really happy that I'm an optometrist, but I'm also really lucky that I have a life as a working musician. 
'I think if I was doing one of them full time, it would drive me mad,' she said. 'The reason why I've survived in both areas is because one motivates the other, and I can drive my passion in both directions.'
Ms Koh's new album Book of Songs is a classically-driven departure from her previous indie rock works, showcasing her piano skills and ruminating on her Chinese heritage. Ms Koh says she really wanted to write an album that was true to herself, while still retaining the conventional format of a three-minute pop song.
Video clip for Sophie Koh's new single Tiger Not The Hare
'As I've gotten older and become more confident as a woman, I've become more comfortable celebrating my difference. I've never really shown my piano playing skills or discussed my ethnicity in my previous music, and I wanted to make both more of a feature,' she said.
'People have asked me if it's hard to try and write in this way, and for me it's so natural and so innate, so this has been the easiest process and the most organic,' she said.
Book of Songs was fully funded by 191 supporters on the crowdfunding website Pozible. Ms Koh said the crowdfunding went a long way toward covering the $30,000-$40,000 it costs to create an album and promote it.
'In the past, I've just sort of saved up working as an optometrist, and I would put an album out every four or five years. As an independent musician, optometry has almost been my record label. I've been lucky that I have a profession that I can fall back on for finance, and that I also love the job as well.
'But this time I have a young family and a mortgage, so I just couldn't keep that up. It was really important that my music could pay for itself, and I needed to be cleverer about how I could keep the cycle going without having to eat into my other career.
'Crowdfunding has been really great because it gives you that financial backing right at the start and engages your fans to come with you and be your benefactors and be your patrons to keep the art going.
'In my case, I'm just very lucky that the campaign was successful,' Ms Koh said. 'This is the first time at this stage in production that my album appears to be breaking even.'
For more information, visit Sophie Koh's website or view the album on iTunes. 
Filed in category:
Uncategorised