Read time:

1:30min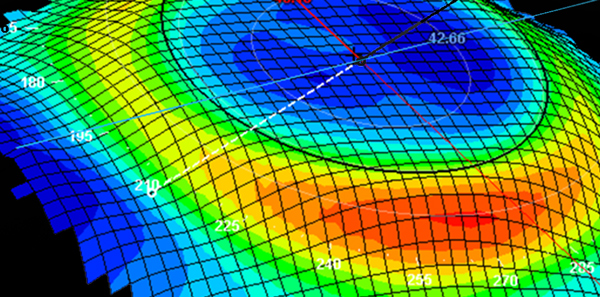 By Jeff Megahan
Features Editor
ONLINE  Read the December issue of Pharma 
PDF  A PDF of the Pharma December issue is available on the Optometry Australia Archive 
CPD  The Pharma online CPD Module offers six CPD points this issue
PRINT  Printed copies of the magazine will be mailed to Optometry Australia members
The latest issue of Pharma shines a spotlight on current knowledge in the field of keratoconus, with an emphasis on early diagnostic methods, techniques for determining progression and differential diagnosis.
Lindsay Moore from the Centre for Eye Health provides an overview of keratoconus, exploring the traditional clinical techniques and the measures adjunctive to topography such as wavefront aberrometry, epithelial thickness and corneal resistance measurements.
A chair-side reference on corneal ectatic and thinning disorders provides the centre-piece of the December issue. Developed in collaboration with the Centre for Eye Health, the guide features topography, anterior OCT images and descriptions of corneal conditions, to improve your ability to detect and monitor progression.
Case reports of keratoconus in the December issue provide examples of how this information is used in a practical setting. Damon Ezekiel explains how he moves his patients through modalities of contact lenses in search of the most effective lenses. Richard Lindsay and associates discuss how they detect early keratoconus by moving away from the default axial radius setting and using the 'tangential' radius.
Professors Nathan Efron, Philip Morgan and Craig Woods return to the December issue of Pharma to report the results of the Contact lens prescribing trends 2017 survey. Spoiler alert: the popularity of daily disposable lenses continues to grow unabated.
See the updated PBS list of medicines prescribed by optometrists, and much more in the latest issue of Pharma.
Filed in category:
Uncategorised