Read time:

1:30min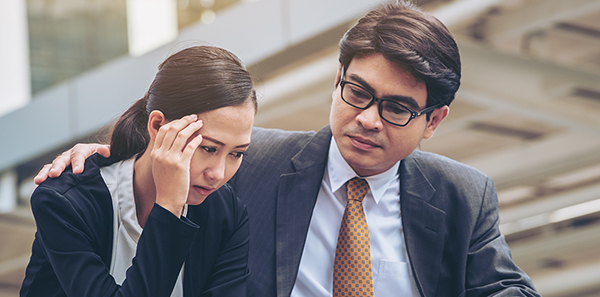 By Philip Ritchie
Journalist
The Australian Competition and Consumer Commission warns many small businesses are still at risk of unfair contract terms, one year after new laws were set up to protect them.
The commission said in a media release it had won tens of thousands of cases for small businesses and was pleased with the outcomes so far, but new cases had continued to surface since the laws were introduced.
'This is the tip of the iceberg as Australia's two million small businesses sign an average of eight standard form contracts a year,' the commission said in the media release.
The laws apply to all standard contracts with commencement dates after 12 November 2016, where at least one party has 20 or fewer people.
Optometry practices should take steps to review existing and scrutinise new contracts. The laws can protect against unfair terms in areas such as optometry service contracts, telecommunications, independent contractors, equipment hiring and franchising.
The commission has reported successful court action against the waste management company JJ Richards & Sons Pty Ltd for unfair contracts including an automatic five-year roll-over clause, unilateral price variations and a broad indemnity provision. The office-space provider Servcorp Ltd is also being investigated for 19 unfair contract terms.
'These cases show the ACCC is serious about enforcing the new laws, and we will continue to take action where appropriate to ensure that small businesses are protected,' deputy chairman of the ACCC Dr Michael Schaper said in the media release.
Court action isn't the only solution. Businesses that have amended unfair contracts without the need for legal action include Uber, Fairfax Media, Jetts Fitness, Lendlease Property Management and Sensis, the commission said.
When reviewing small-business contracts, the commission recommends looking for signs of obvious breaches. These include automatic renewals with a limited exit window; one-sided alterations to prices, terms and conditions; transference of liability and arbitrary termination clauses.
If an unfair contract is discovered, the commission advises businesses to request amendments with the collaborating parties.
Unsuccessful requests can be reported online with assistance available from the Small Business Commissioner in each state or the Australian Small Business and Family Enterprise Ombudsman.
Filed in category:
Uncategorised