Read time:

1:30min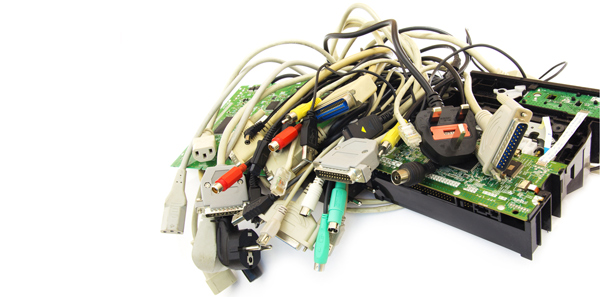 By Tin Nguyen
Policy and advocacy adviser
If you are getting a new computer system for your practice, consider what you will do with your old one. This is regardless of whether you decide to sell your old computer, give it to a friend or family member, put it in the bin or recycle it.
Data stored in your practice's old computer includes your patients' personal information, including billing details, as well as crucial information about your practice. This information must be deleted effectively.
Simply deleting all your files from your hard drive does not actually delete the information; it simply hides it from immediate view. Leaving aside the environmental concerns, putting your computer in the trash or on the kerbside is an open invitation for a computer hacker to steal valuable, possibly sensitive information on your patients and your practice.
The most ethical and sustainable option available for independent optometrists and franchisees is to recycle your obsolete computer through the National Television and Computer Recycling Scheme.
About the scheme
The National Television and Computer Recycling Scheme was established by the Australian Government and is funded and run by the television and computer industry. The scheme builds on the existing efforts by local councils to ensure that households and small businesses, including optometry practices, can safely discard their unwanted computers and televisions free of charge at selected locations across Australia.
The television and computer industry is required to fund the collection of televisions and computers for recycling, and meet recycling targets and criteria for safety and good environmental practice.
The scheme aims to have more than 70 per cent of computers and televisions recycled by 2020.
Why I should recycle my computer?
The disposal of electronic waste, or e-waste, is becoming a bigger issue in Australia, which as a nation is one of the highest consumers of technology. With more than 1,300 optometry practices in Australia, and with many of those practices having more than five computers, that's a lot of information stored by optometrists on computers.
While your old computer may no longer serve a purpose, it can contain valuable non-renewable resources including gold, steel, copper, aluminium and brass, which can be recycled. Your computer also contains hazardous substances such as lead and mercury, which can leach into soil and water if discarded into landfill and need to be disposed of safely.
E-waste is responsible for 70 per cent of the toxic chemicals such as lead, cadmium and mercury found in landfill, so do the right thing and recycle your e-waste.
There are no fees for disposing e-waste as part of the scheme for householders and small businesses. Local councils may choose to charge a levy for collection and recycling outside of the scheme.
There are currently 1,800 collection services nationwide available to optometrists. Find your local drop-off point on the National Television and Computer Recycling Scheme website.
For more information, read the National Waste Policy Fact Sheet
Filed in category:
Uncategorised