Read time:

1:30min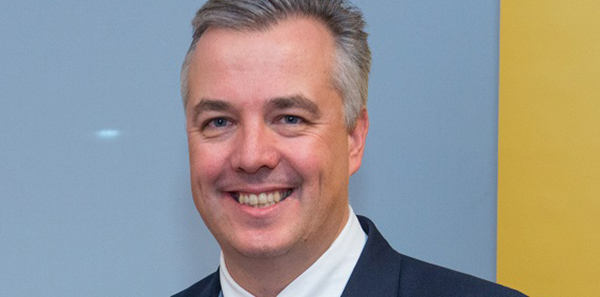 Professor Konrad Pesudovs
______________________________
By Ashleigh McMillan
Journalist
Expanding the Australian College of Optometry's reach beyond Victoria is a priority for its new president, Professor Konrad Pesudovs.
Professor Pesudovs was appointed the president of the ACO during a meeting of the ACO council on 15 June.
He is the Foundation Professor of Optometry and Vision Science at Flinders University and is a member of the Clinical and Experimental Optometry editorial board.
After six years on the ACO's council, Professor Pesudovs says he is interested in ensuring the ACO has a national presence and enhancing co-operation between optometry and ophthalmology.
'My big interest at the moment is expanding the activities of the ACO outside of Victoria. We're just starting to scratch the surface of that but I think we could do a lot more, and having an interstate president to give some perspective from outside Victoria will be helpful in that regard,' he said.
'Another big interest is optometry's role in care for patients with ophthalmic disease, which has been a really big part of my career at Flinders University.
'It's not about expanding scope of practice, but more than ever in Australia, the public health system is under a lot of pressure and the public suffers with waiting times for both access to care and surgery. Optometry has a potentially great role, particularly with assisting in access to care and providing the initial examinations, determining if people need an ophthalmologist or not.
'As a stage in the public health system that improves access to care, there's a really great opportunity for optometry and I think I can move that forward, both through the ACO and Flinders,' Professor Pesudovs said.
He completed a PhD titled The Outcome of Cataract Surgery in the Ophthalmology Department of Flinders University in 2000.
Reform
Reform of governance structures across the ACO and the National Vision Research Institute (NVRI) will also be a focus.
'It's important to be an organisation that continues to be compliant with the Corporations Act and the more recent not-for-profit legislation. We need to make sure that the ACO is modern in this regard.
'We've seen a little of that already with some ACO constitutional reforms, with further work to be done around the NVRI.
'The council has benefitted greatly from having membership that necessarily includes optometrists but there are also experts in other areas, people with governance, accounting and legal expertise.'
'These governance changes will be nothing drastic, just ensuring the organisation is modern and continues to function appropriately.
'We've got a really good board and a really good CEO, so it's a good time to be president. I've been there through tough times and things are going well at the moment, so I'd like to continue the good work of Nathan Efron as the previous chair,' Professor Pesudovs said.
Professor Alex Gentle has been appointed ACO vice-president and chair of the NVRI Board of Administration, Mark O'Sullivan is honorary treasurer, and Mitchell Anjou will join the Executive Committee and the Finance and Risk Committee as the additional council representative. Sarah Byrne has been appointed chair of the Human Research Ethics Committee.
Filed in category:
Uncategorised