Read time:

1:30min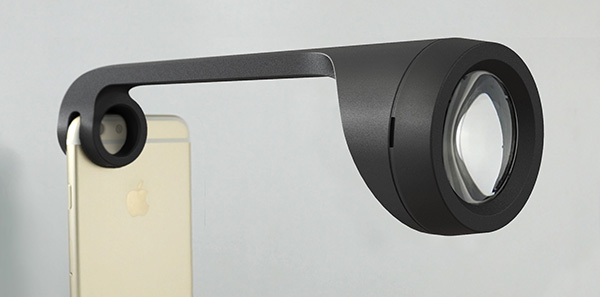 oDocs visoScope retinal imaging device
______________________________
By Helen Carter
Journalist
A New Zealand ophthalmology registrar has developed a smartphone-based anterior segment microscope and portable retinal camera.
The visoClip anterior segment microscope and visoScope portable retinal camera are small devices that clip onto a smartphone. 
Dr Hong Sheng Chiong is co-founder and executive director of oDocs Eye Care, a social enterprise established to make basic eye equipment portable, affordable and accessible. oDocs launched on 26 April the smartphone diagnostic eye-care kit containing both devices and the company's Eye Care App.
The visoClip attaches to a smartphone and transforms it into an anterior segment microscope, capturing high-resolution photos and videos using focused, angled illumination. It is capable of 10 times magnification, can visualise acute corneal lesions and is ideal for referrals.
The visoClip adapter is about the size of a coin and performs a similar function to a slitlamp microscope, examining the front of the eye for conditions such as cataracts and corneal disorders.
The visoScope is an alternative to a direct ophthalmoscope and provides a clear 50-degree field of view, comparable to a conventional fundus camera.
'Retinal cameras typically cost about US$20,000 but the visoScope is on the market in New Zealand for US$249. A slitlamp normally costs about US$15,000 but the visoClip will sell for US$149,' Dr Hong stated in a media release.
He and his team previously developed a smartphone app and 3-D printable attachment that enabled viewing and photographing the posterior eye. The visoScope is the commercial version.
Portable, inexpensive
The kit can help diagnose people with sight-threatening problems in developing countries and remote areas, where emergency eye-care diagnosis can be slow, unresponsive and expensive.
Dr Hong says that although there are other kits on the market that perform functions similar to the direct ophthalmoscope and are smartphone enabled, they do not offer the same level of optics and are not as affordable as the oDocs kit.
'We have received a small grant from the Callaghan Innovation and $20,000 from the New Zealand Blind Foundation. The rest we have self-financed among founding members and contributors,' Dr Hong stated in the media release. 'This has two game-changing implications: medical equipment costs decrease dramatically and practitioners are totally mobile.'
For more stories on technical innovation in optometry, see the 2016 annual issue of Optometry Australia's Equipment out soon.
Visit oDocs Eye Care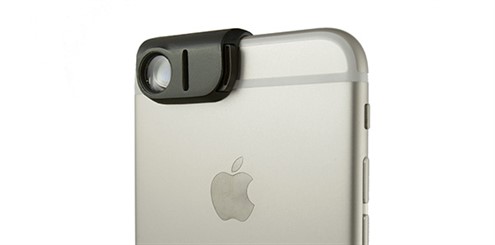 The visoClip transforms a smartphone into an anterior segment microscope
Filed in category:
Uncategorised