Read time:

1:30min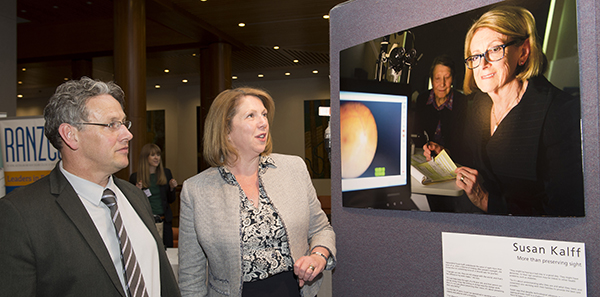 Shadow Minister for Health Catherine King with Optometry Australia president Andrew Harris    Photo: Les O'Rourke, Vision 2020 Australia
_____________________________
Prime Minister Tony Abbott applauded community members working to prevent avoidable blindness in a pre-recorded video message at a Parliamentary Friends Group dinner organised by Vision 2020 Australia leading up to World Sight Day.
The event on 30 September was attended by 35 parliamentarians and government representatives, including Assistant Minister for Health Fiona Nash and Shadow Minister for Health Catherine King, as well as 40 sector representatives.
Optometry Australia president Andrew Harris and CEO Genevieve Quilty met with other members of the Parliamentary Friends Group for informal discussions and networking.
Mr Abbott also recognised the work of outgoing chair of Vision 2020 Australia, Dr Barry Jones, and congratulated Amanda Vanstone on her appointment as the new chair.
Vision 2020 Australia used the dinner to launch an 'Eye Health Hero' theme for World Sight Day, which occurred on 9 October.
Nominated
The organisation nominated nine eye health heroes from around Australia and promoted their work through case study posters at the event.
Through social media, it encouraged Australians to share the cases studies and to nominate their own eye health heroes.
Optometrist Susan Kalff was nominated by Optometry Australia for her work to support disabled patients.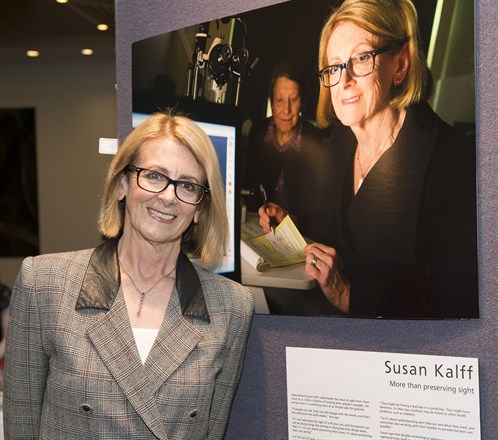 Susan Kalff
Press Club address
Ms Vanstone gave an address to the National Press Club on 8 October, which was broadcast on the ABC and Sky News.
She spoke on the theme of 'No more avoidable blindness' and encouraged Australians to have their eyes tested regularly.
Ms Vanstone said that for every decade over the age of 40 years, the prevalence of blindness and vision impairment doubled.
'Estimates say that by 2020 more than a million Australians will be living with vision loss and 100,000 of those will be blind,' she said.
Optometry Australia hosted two tables at the event and invited representatives from the Department of Health, the Department of Veteran Affairs, the Pharmacy Guild, the Consumer Health Forum and OCANZ to attend.
Filed in category:
Uncategorised