Read time:

1:30min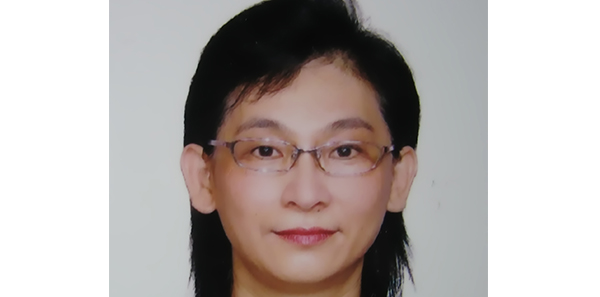 Professor Pauline Cho from the Centre for Myopia Research at Hong Kong Polytechnic University School of Optometry
______________________________
By Helen Carter
Journalist
Starting myopia control treatment for children at a young age halves the risk of rapid progression in those whose myopia is progressing fast, new research shows.
The study found that the ideal age is six to less-than-nine years for children to start wearing overnight orthokeratology contact lenses to control myopia.
Further, the study showed that older children, including adolescents, can also benefit from ortho-k slowing axial elongation and significantly reducing myopia progression, if they showed rapid progression before treatment.
Study lead author Professor Pauline Cho from the Centre for Myopia Research at Hong Kong Polytechnic University School of Optometry will present the study's findings at the 16th International Cornea and Contact Lens Congress in Sydney in early September. The study has also been submitted to a journal for publication.
'Childhood appears to be the best time for treatment; once a child has become myopic, control options should be considered,' Professor Cho told Optometry Australia.
'Therefore, it would be prudent to consider commencing control treatment for myopic children as young as possible, especially if they have a history of fast progression because we cannot shorten the eyes once they have elongated.
'Our study showed that myopia progression is fastest in younger myopic children aged six to less-than-nine years and that ortho-k treatment could reduce the relative risk of fast progression by about 50 per cent in this group.'
Decreased axial length
The study aimed to determine effectiveness of ortho-k for children of different age groups and recruited young children aged six to less-than-nine years, older children aged nine to less-than-13, and early adolescents 13 to less-than-16 years. They wore single-vision spectacles for the first seven months before switching to ortho-k lens wear for another seven months.
'For all three groups, mean axial elongation of the right eyes was slower during ortho-k treatment compared to the spectacle-wearing phase but the young children showed the fastest elongation in both phases of the study,' Professor Cho said.
The percentage of children aged six to less-than-nine showing fast progression of myopia reduced from 86 per cent in the spectacle-wearing phase to 43 per cent in the ortho-k phase, and for older children aged nine to less-than-13, from 17 per cent in the spectacle wearing phase, to none in the ortho-k phase. None of the adolescents showed fast progression in either phase.
Professor Cho says that although ortho-k can help prevent fast progression of axial elongation, reducing the risk of developing high myopia which increases the chance of retinal complications, optometrists may be somewhat reluctant to adopt the technology on a widespread basis for various reasons.
Morally responsible
'I think practitioners are understandably cautious when a new treatment is first introduced and they do not know much about it,' she said. 'However, as practitioners of evidence-based optometry, we have to keep up-to-date with emerging techniques. There is now growing evidence of the effectiveness of ortho-k for myopia control in children and we are professionally and morally responsible to inform our patients and their parents of available treatments.
'Responsible practitioners should discuss all myopia control options, such as soft contact lenses or bifocal spectacles designed for myopia control with parents of myopic children and if they still wish to consider ortho-k, they should be referred to an ortho-k practitioner.'
Take home message
Her take home message is: 'The prevalence of myopia in children is increasing worldwide and it is well recognised that the progression of myopia is faster in younger myopic children.
'Practitioners need to stay abreast of the current situation of myopia prevalence and control options by actively seeking information about new techniques and evidence-based studies on effectiveness.
'This can allow them to adopt a strategy to discuss myopia control options with parents of children at risk of fast myopic progression and provide sound advice for future management of myopia,' Professor Cho said.
'We still do not know when we should stop. In general, based on the COMET study in the US, progression of myopia stops about age 16, but further work is needed to show what happens when we stop ortho-k therapy.'
Professor Cho points out that in adults, ortho-k has also been successfully used for myopia correction, but not much has been published on myopia control.
'Presumably, ortho-k could slow axial elongation in patients with adult-onset myopia.  We could expect it to work, if used in the same way as for children—sleeping with lenses on for about eight hours every night,' she said.
The Cornea and Contact Lens Society of Australia will host ICCLC 2017 See The Light at Sofitel Sydney Wentworth from 8 to 10 September. Workshops and sessions will offer up to 59 CPD points, including up to 18 therapeutic points.
A highlight will be a 'who, what, when, where, why and how of dry eye' session on 9 September to present DEWS II findings. Speakers will be Associate Professor Jennifer Craig, Professor Fiona Stapleton, Professor Craig Woods, Dr Laura Downie and Dr Jim Kokkinakis.
Speakers at ICCLC 2017 include (L-R): Alan Saks, David Stephensen (top), Paul Rose (bottom), Helen Swarbrick and Laura Downie.
Filed in category:
Uncategorised