Read time:

1:30min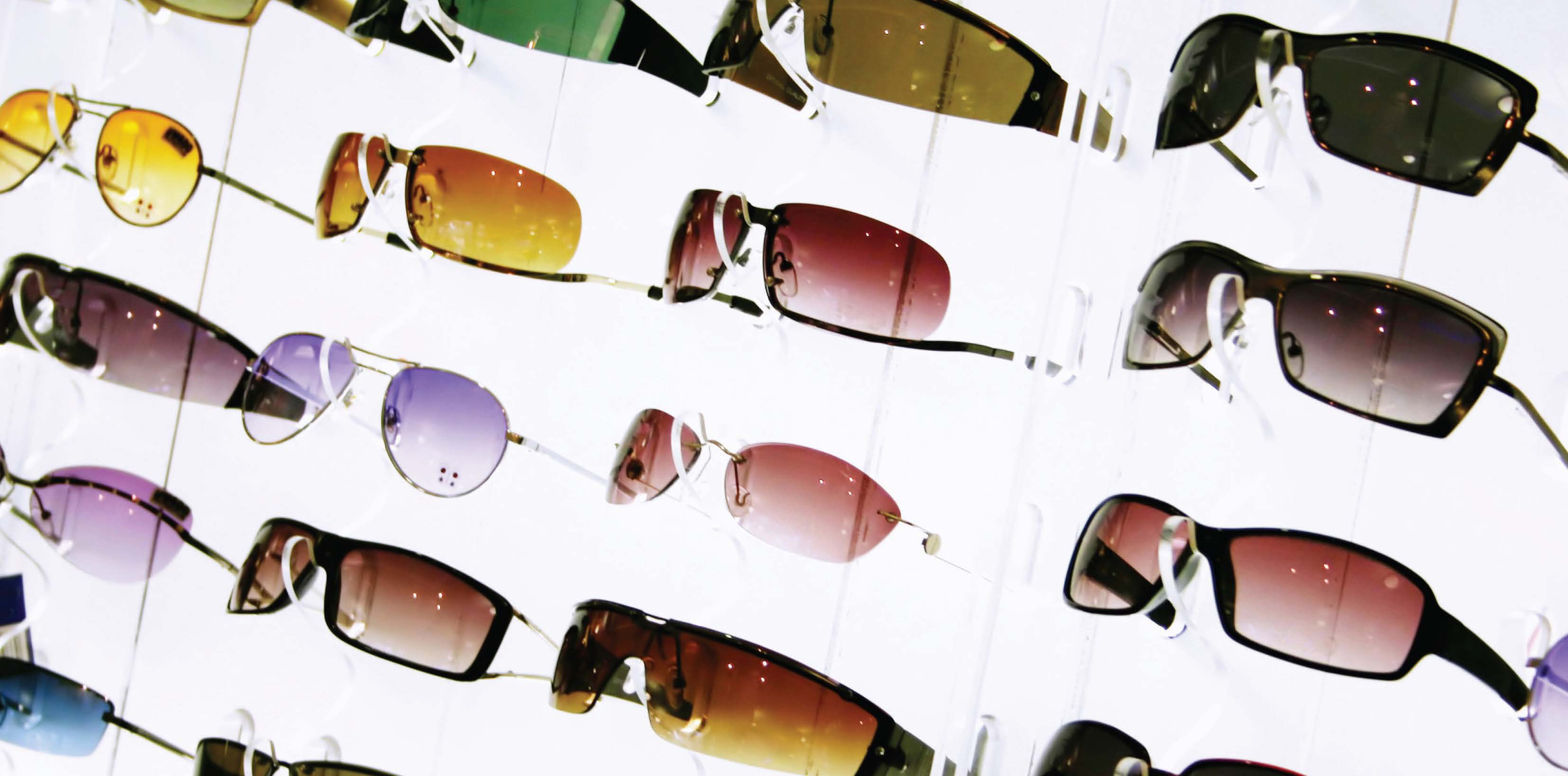 Nearly one in seven pairs of sunglasses sold in Australia does not comply with product safety laws, potentially exposing wearers to damaging UV sunlight, nationwide surveillance conducted by the ACCC has shown.
The Australian Competition and Consumer Commission and state and territory fair trading agencies found many retailers selling non-compliant sunglasses in a joint national surveillance program.
It revealed that optometric practices were reliable retailers with only six optometrists nationwide found to be selling non-compliant sunglasses.
From August to November 2013, the ACCC tested 15,000 sunglasses at major retailers, speciality stores, optometrists, chemists, discount stores, newsagents, service stations and convenience stores.
ACCC deputy chairwoman Delia Rickard said that more than 2,400 sunglasses from across the retail market were removed from sale for having no mandatory lens category labelling and for failing lens performance requirements.
Of the 583 retailers inspected, which included about 60 optometrists, six optometric practices were found to be selling non-compliant sunglasses. The main issue was an absence of labelling to comply with the mandatory safety standard.
'This number certainly reflects our findings that the majority of optometrists were compliant,' ACCC acting director, education, product safety, Chandni Gupta said.
Most non-compliance across the marketplace was associated with labelling requirements such as incorrect or absent lens category labels attached to the sunglasses and the absence of key safety messages such as advice to not wear them while driving.
In some cases the products are being supplied by manufacturers and distributors in a compliant form with labels attached, and in other cases suppliers provide sunglasses and labels in the same package and expect retailers to attach the labels prior to display and sale.
Some retailers were removing labels from the sunglasses at the time of purchase for better product presentation. Although retailers may be incorporating the appropriate lens category during discussions at the time of purchase, the absence of a label means that the key take-home safety messages would be missing for relevant sunglasses, such as not to wear them while driving or while driving at night.
Under the Australian Consumer Law, sunglasses and fashion spectacles sold in Australia must comply with mandatory lens category labelling and minimum levels of lens performance. Non-compliance can mean penalties of up to $1.1 million.
Online tools launched
To help optometrists and retailers promote the wearing of safe sunglasses, the ACCC has launched a suite of tools that can be used to convey the sunsmart message this summer.
They include pdf and jpeg e-posters (example below) that can be used within the practice or as part of a digital newsletter to patients. Click here to download materials.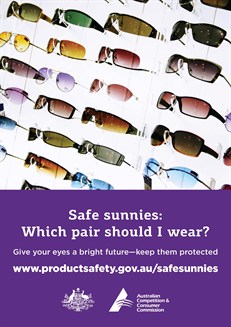 Lens stickers will be provided by the ACCC to Optometrists Association members with the February issue of Australian Optometry to promote UV protection, and an online survey tool to help shoppers choose the sunglasses that are safest for their eyes.
The online tool entitled 'Safe sunnies: which pair should I wear?' can be shared via social media platforms or used in practice newsletters and is available on the Product Safety Australia website, www.productsafety.gov.au/safesunnies.
Filed in category:
Uncategorised