Read time:

1:30min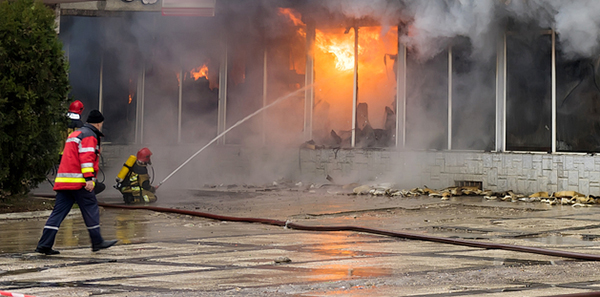 By Leigh Harper
Guild Insurance
If you or your staff accidentally knocked a piece of ophthalmic equipment, causing it to fall on the floor and break, could you afford to replace or repair it?
If a neighbouring business premises suffered a fire and partially collapsed, and due to water or smoke damage your building was also affected and you suffered damage to your equipment and stock, could you fund the repairs so your workplace was clean, safe and functional?
Most people first become familiar with the term 'accidental damage cover' when they purchase their domestic householders insurance policy. You can choose to insure your building and contents for damage caused by defined events such as fire, storm, lightening and earthquake, or you can choose to protect your building and contents for damage caused by defined events and 'accidental damage'.
Broadly, accidental damage, which is sometimes referred to as 'unspecified damage', can be defined as damage caused by unexpected and unintended circumstances. Generally, in most business package polices, accidental damage is automatically included but it is often included to a specified limit and that is where issues can sometimes arise.
Take the instance where a property owner in rural New South Wales had a building valued at more than $3.5 million which they needed to insure. They were advised to purchase an Industrial Special Risks policy and they chose a limit of indemnity to cover the value of the building for a total loss.
Like a business package policy, an Industrial Special Risks policy is a natural perils insurance policy which covers property damage and business interruption. This particular policy contained a sublimit of $200,000 for accidental damage. When the roof collapsed on the building, the insurer covered the claim only up to the sublimit of $200,000 for the resulting accidental damage, not the total value of the loss which was almost $600,000.
The message in the above example is that not all insurance policies are the same. They may have the same coverage types listed in product disclosure statement, but sub-limited coverage can cause significant out of pocket expenses. Could your business survive a $400,000 shortfall in an insurance settlement amount?
The Optometrist Business Insurance policy offered by Guild Insurance includes accidental damage cover up to the full sum insured and has the same excess as the standard property damage claims. It takes away the need to review and appraise the sublimit required to adequately protect you from unexpected and unintended circumstances.
Before your next renewal, speak to a Guild Account Manager on 1800 810 213 for information on this and other policy benefits.
Visit the Guild Insurance website
______________________________
Insurance issued by Guild Insurance Ltd, ABN 55 004 538 863, AFSL 233791. Guild Insurance supports your association through the payment of referral fees. This information contains general advice only and does not take into account what you currently have, want and need for your personal circumstances. It is important for you to consider these matters and read the policy and/or the Product Disclosure Statement (PDS) before you make a decision about an insurance product. Subject to underwriting approval. Terms and Conditions apply (including exclusions and limitations). You can get a copy of the PDS by calling 1800 810 213.
Filed in category:
Uncategorised