Read time:

1:30min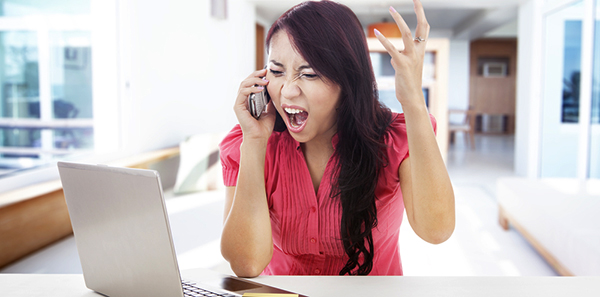 The final in a three-part series looking at the trend for patients to turn away from the internet and return to real practices for their lenses.
______________________________
By Helen Carter
Journalist
There is a heightened risk of microbial keratitis with contact lenses purchased online.
Internet purchase of contact lenses was identified as a risk factor for contact lens-related microbial keratitis in an Australian study published in Ophthalmology in 2008. It was the first study to consider the method of contact lens supply and the largest prospective population-based surveillance study of contact lens-related corneal infection.
It found that the risk of infection was 4.76 times higher for those consumers who bought their lenses from sources other than their optometrist, such as the internet or mail order, and they were less likely to comply with good eye-care practices.
'The higher risk associated with internet/mail order purchases of lenses is a new finding and this increased risk may be related to contact lens care attitudes and behaviours,' wrote the researchers, including lead author, Head of the School of Optometry and Vision Science at the University of NSW, Professor Fiona Stapleton.
London ophthalmologist Professor John Dart from Moorfields Eye Hospital had warned in the Daily Mail in 2014 that cases of acanthamoeba had doubled nationally since 2010 and the trend towards internet buying of contact lenses had contributed to these. He said he had seen a seven-fold increase in acanthamoeba keratitis at his clinic since 2010.
Another study published in December 2016 in Contact Lens and Anterior Eye looked at whether buying lenses from the prescriber was associated with better habits among contact lens wearers. The study compared the habits of 1,057 soft contact lens wearers who bought their lenses from their eye-care practitioner, on the internet or telephone, or at retail stores other than where they were examined.
It found that the purchase location of soft contact lens wearers in America had limited impact on known risk factors for soft contact lens-related complications. Overnight wear, 'topping up' contact lens solutions, use of reusable soft contact lenses, and tap water exposures were similar across groups, as were knowledge and attitudes on contact lens wear safety.
Researchers concluded that closer access to an eye-care professional through in-office soft contact lens purchase did not improve habits or reduce the prevalence of risk behaviours.
However, internet purchasers did report less frequent eye examinations. They were more likely to have more than one year between eye examinations and were more likely to be wearing hydrogel contact lenses.
Ensure patients know the difference
Ultimately, it is in the best interest of the patient to be loyal to their local optometrist, who will return that loyalty with high-quality service, but it is also incumbent on the optometrist to make the patient aware of the benefits of shopping in the local practice.
______________________________
The tide is turning back. Part 1: Complexity and safety
Filed in category:
Uncategorised