Read time:

1:30min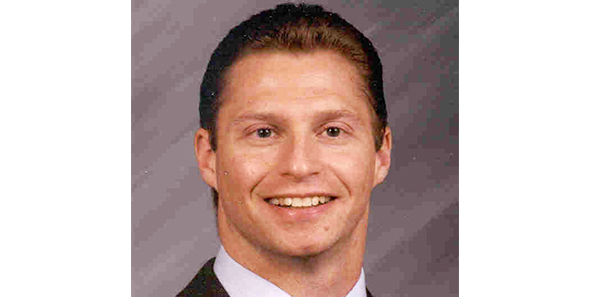 Joe Sowka
______________________________
By Rhiannon Riches
Topics that are most commonly encountered in clinical practice are the core of two overseas speakers' presentations at Tasmania's Lifestyle Congress.
Professor Joe Sowka and Dr Lori Vollmer, both from Nova Southeastern University in Fort Lauderdale, Florida, have been confirmed as the key speakers at TLC in August.
It will be their fourth time presenting at TLC, which will be held on 28-30 August.
'We are offering a broad range of topics including glaucoma, neurology, anterior segment disease and retinal vascular disease,' Professor Sowka said.
'We chose these topics as we felt that they provide a broad range of options that will most likely help optometrists manage patients they will commonly see in practice. Due to our experience in managing patients with these conditions, we can give practical information and pearls that we have learned through years of practice,' he said.
'We have been to TLC three times before and we wanted to cover topics that we haven't covered before such as nutrition in eye care, which is a burgeoning topic,' Professor Sowka said.
'At the conclusion of our talks, we would like optometrists to feel more comfortable in accurately assessing challenging glaucoma cases, to identify optic neuropathies and differentiate them from benign anomalies, to properly assess neurologic causes of double vision, to understand the practical implications of retinal vascular disease, to understand the diagnostic and therapeutic approach to patients with uveitis, and to understand the true science behind ocular nutrition and how to discuss it with patients,' he said.
'It is valuable for optometrists to keep informed of the latest management issues in order to give the best possible care. High quality CPD conferences such as TLC are probably the best way to keep abreast of this information.
'As optometrists coming from the United States, with different practice modalities, we like to be able to show what optometrists can do in managing patients with an array of ocular diseases,' Professor Sowka said.
Other speakers include Optometry Australia national president Kate Gifford, Dr Paul McCartney and Dr Andrew Jones. Behavioural optometrist Liz Jackson will deliver the Keith Mackriell Lecture.
TLC will be held on 28-30 August at the Old Woolstore Apartment Hotel in Hobart. The congress dinner will be held at the Museum of Old and New Art.
'While it is a tremendously long trip [to Australia], we enjoy the attendees and the conference. We especially like the relaxed atmosphere that defines TLC,' Professor Sowka said.
'As we have been there several times, we feel a kinship with the Tasmanian optometrists and have developed true friendships with many members and especially with Andrew Hogan and Geoff Squibb.
'Outside of our own local society here, we feel next closest to the Tasmanian Society. The country is beautiful and the people wonderful. Hobart is a lovely harbour town and there is a lot to do and see in Tasmania.'
Filed in category:
Uncategorised