Read time:

1:30min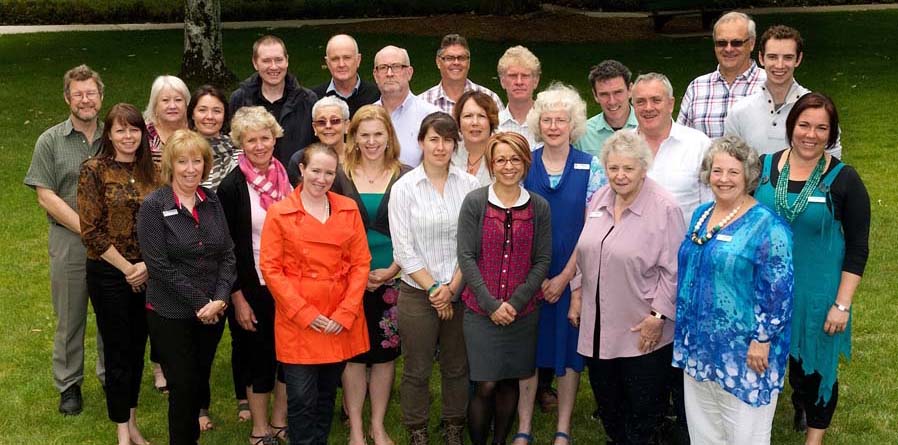 _____________________________________
Eye health and vision care are firmly embedded in the agenda of the National Rural Health Alliance, its council member Dr Philip Anderton says.
Dr Anderton attended the NRHA council's annual policy and planning event, CouncilFest, on 22-26 November in Canberra.
'Although this year's CouncilFest, like those before it, spanned a huge range of issues, vision and eye health are now up there and in sharp focus,' he said.
Dr Anderton said that the need to address Aboriginal eye health and vision preservation in Australia was one of the key clinical recommendations to come out of the National Rural Health Conference held in Adelaide in April 2013.
The conference recommendation was addressed at November's CouncilFest.
'The alliance supports two specific recommendations. First, the Optometrists Association and Vision 2020 Principles to Guide Subsidised Spectacles for Aboriginal and Torres Strait Communities, and would like to see this extended to all deserving persons in rural communities. Second, the alliance seeks to advise Vision 2020 on how best to interface with rural populations and the rural eye health workforce,' Dr Anderton said.
Dr Anderton is an optometrist in Manilla, NSW, and convenor of the OAA Rural Optometry Group, and has been invited to join the NRHA board for a fourth year. He was also invited to serve on the NRHA's finance and audit committee for a second year.
He described CouncilFest as a huge event.
'The alliance comprises representatives of 36 organisations, spanning the spectrum of rural consumers: Country Women's Association, Royal Flying Doctor Service, Ambulance, Carers, Rural Health Professionals and the various organisations with focus on rural health education, organisation and sustainability,' he said.
Dr Anderton said the new Abbott government's Commission of Audit had significant bearing at the council meeting.
'It could mean significant changes to the structure and resourcing of any and all of the Australian public service and funding programs,' Dr Anderton said. 'Nevertheless, the council is committed to continuing to work hard toward achieving its important strategic goals.'
He said some of the major issues discussed at CouncilFest included developing and implementing 'Rural Generalism' in rural health professionals.
'This recognises the need for innovative solutions and broad scopes of practice to cope with the vagaries of demography and availability of professions in the bush.
'Unlike in cities, there are few readily available medical specialists and their activity has to be highly prioritised. Rural GPs and others including optometrists need to support each other and the specialists to provide timely and optimal patient care,' Dr Anderton said.
Rural workforce issues were also discussed in line with the NRHA's stance that a 'rural pipeline' is the best way to provide rural health professionals who want to live and work in the bush.
'This is where an interested local student is assisted to secure work experience in their own town, for example with a local optometrist, and receives a quarantined position in an optometry course, provided they meet the minimum Australian Tertiary Admission Rank.
'They may require assistance to help with rent and living expenses when attending an urban university; however, they should receive most if not all of their clinical training at the practice that has agreed to host them. This system is partially implemented in medicine but it needs to be rolled out for all essential professions,' Dr Anderton said.
CouncilFest members also discussed telehealth and rural health-care delivery models, including fly-in fly-out services.
The NRHA council meets every second month and holds its planning event, CouncilFest, annually. The NRHA board members are appointed by the council and also meet every second month.
Filed in category:
Uncategorised