Read time:

1:30min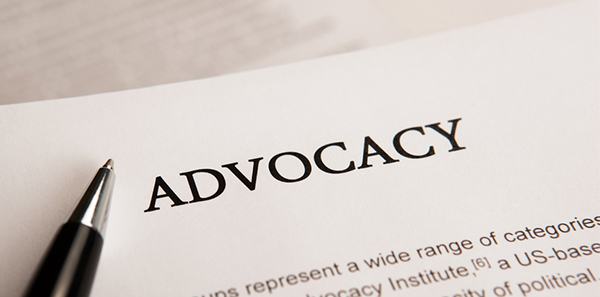 By Skye Cappuccio
National Policy Manager
National registration
Optometry Australia has met with officials at the Department of Health to detail our concerns about changes to the National Registration and Accreditation Scheme (NRAS) mooted through consultations undertaken as part of the review of the scheme finalised late last year.
Particularly concerning was the suggestion to merge up to nine of the professional boards, including optometry, under one shared board. Through our earlier submission and at the recent meeting, we argued that this was unnecessary, and emphasised the benefits of a profession-specific board for optometry.
Final recommendations from the review have not been made public but are being considered by Federal and State Health Departments ahead of a meeting of their Health Ministers in April.
Optometry Australia State Divisions are also seeking meetings with jurisdictional ministers and decision-makers to emphasise the necessity of maintaining a profession-specific board.
Health Minister 'consulting'
Alongside the announcement that the proposed changes to timing requirements for shorter GP consults under Medicare would not go ahead, Health Minister Sussan Ley announced she would begin a 'genuine consultation effort on Medicare reform'.
Optometry Australia has embraced this opportunity to again share with Ms Ley our concerns about the impact of rebate cuts and stalled indexation on patient access to care. We called for her to reverse rebate reductions for concession card holders and children, and reinstate fair indexation.
Veterans' Affairs
Optometry Australia has thanked Veterans' Affairs Minister Michael Ronaldson for heeding our advice not to extend Medicare fee reductions to the DVA schedule. However, we have also stressed that the extended freeze on indexation of the schedule will have a similar effect, over a number of years, in reducing fees in real terms.
Given that veterans cannot be charged above the schedule fee, we have called for Mr Ronaldson to seek a reinstatement of fair indexation to ensure the sustainability of service provision to this population group.
DVA Optical Aids
Optometry Australia is participating in a committee reviewing the DVA Optical Aids Schedule with a focus on maximising its usability for optometrists and relevance to patients, without a significant overall increase in cost to DVA.
Ways to reduce red tape, and ensure veterans have access to contemporary technologies and that the schedule supports reasonable maintenance of aids, are being considered.
Private health funds
Optometry Australia has reinforced points raised in a recent submission to the ACCC's annual audit report to the Senate on anti-competitive activity from private health funds, through a joint letter co-signed by the Australian Dental Association and Australian Physiotherapy Association.
The letter noted ongoing and unaddressed shared concerns across our sectors. It noted concerns about misleading information provided to consumers that may be seen to favour some health-care providers over others, and pointed towards opportunities to better ensure clarity in consumer information.
Filed in category:
Uncategorised