Read time:

1:30min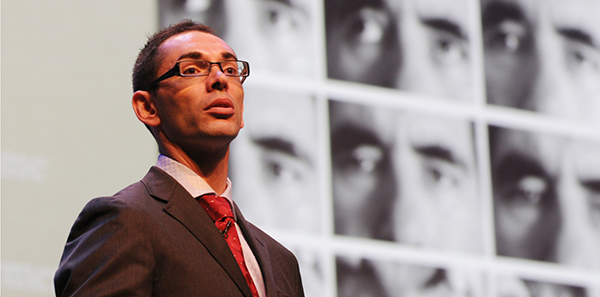 By Helen Carter
Harrison Weisinger's resignation as Foundation Director of Optometry and Chair in Optometry at Deakin University will take effect from 3 July after the first cohort of students has completed its studies.
The 69 students sat their final examinations on 9 June.
Professor Weisinger, who started in the role in January 2011, said he was immensely proud of what had been achieved in his time at Deakin and was grateful to the students.
He said he began working on the 'Deakin Project' in 2008 while director of professional services for Specsavers and his side interest gathered momentum and support.
'Whether you agree that expansion of the profession was necessary or not, you cannot deny that the status quo of optometry education needed to be challenged so that graduates could be better prepared both clinically and for an increasingly competitive and commercially-driven environment,' he said.
He may keep teaching at Deakin as a clinical professor but said he had multiple offers of consultancy work in health care and education, and would be involved in some major optometry innovations in Australia and abroad.
Leadership team
The most senior academic in the optometry team, Professor Alex Gentle who is Chair in Vision Science, Course Director and Associate Head of School, will head optometry from an academic perspective.
Overall leadership will be by Head of the School of Medicine Professor Jon Watson, who will head optometry. Operational management will be by an executive team of six of the most senior academic staff who will head optometry.
Professor Weisinger appointed the team 18 months ago and said it had managed the operations and budget to deliver the mission of the program since then.
'On my departure, the team will report to Professor Jon Watson,' Professor Weisinger said. 'Professor Watson, together with guidance from Professor Gentle and support from the team, leads the program as he does all programs now within the School of Medicine.'
Professor Weisinger advised staff of his resignation on 18 May.
'The objectives for my role were predominantly about establishment, recruitment, marketing, public relations, course design, funding, buildings, partnerships and accreditation. These are done and are now day to day business,' he said.
'My role was Foundation Director and the course is founded. My strengths are in shifting paradigms and creation, not so much in maintenance and incremental improvements.
'My teaching responsibilities will be delivered in future either by myself as a clinical professor at Deakin, or by future replacements—most likely several more junior people at the lecturer level,' he said.
'Deakin's optometry program has all the ingredients for success: a sustainable business model, a committed, talented team of academic staff, educational rigour and innovation, a solid problem-based learning style curriculum with strong support in health, science and optometry fundamentals, retail and commercial education and training, vast clinical exposure for students through residential and short placements in optometry and ophthalmology, world class facilities, and strong and importantly supportive ties with industry.
'I am grateful to our students who have shown immense faith to come on the journey with me. These people have helped to improve and refine the program immeasurably.'
Filed in category:
Uncategorised