Read time:

1:30min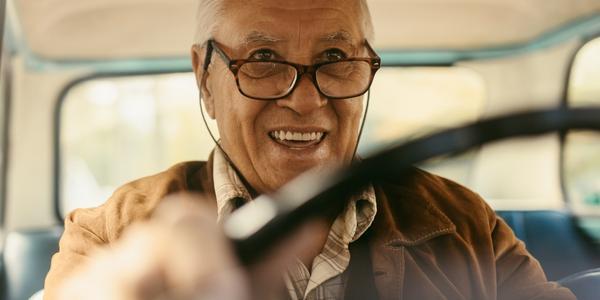 This story was created and shared by Optometry Victoria South Australia (OV/SA).
Recently, the Australian Medical Association (AMA) South Australia (SA) Road Safety Committee wrote to OV/SA regarding the correspondence General Practitioners received from optometrists.  
While general practitioners appreciate the existing correspondence that optometry offer them in filling out the vision portions of the 'Certificate of Fitness light vehicle (MR712)' form and the equivalents for commercial and heavy vehicle licensing, they have advised optometrists in South Australia that it would support them even more if in these existing correspondence, optometrists could also assess a patient's fitness to drive based on the patient's eye condition at that point in time and convey this to the general practitioner. This includes the correspondence for situations in which a GP refers the patient to the optometrist to complete the vision portion of the form, or any other existing correspondence such as when co-managing other conditions like diabetes.
The AMA (SA) provided this example of correspondence from an optometrist:
"Mr X has condition Y, and the examination results today indicate he is fit/not fit to drive (with/without corrective lenses.)"
With a note like this, when a patient suffers from an eye condition about which the GP lacks familiarity or expertise in, they can better understand the impact on the patient's fitness to drive and refer to optometry for appropriate care.
The AMA (SA) have emphasized that they are not suggesting that optometrist assume full responsibility for the decision (except in the occasional cases where they are themselves completing the Certificate of Fitness), but that a general recommendation be given to assist the GP to provide the best possible management.
This way, a GP would less likely later certify someone fit to drive if an optometrist had previously conveyed potential issues.
Integrated multi-disciplinary care is a result of well-developed communications between all involved. Therefore, OV/SA welcome this opportunity to evolve the communication channels between GPs and the optometry profession. For an optometry perspective, if a GP is aware of a potential eye or vision condition sooner rather than later, they will be better informed to make a complete and accurate assessment. South Australia's roads will also be that much safer as a result.
Filed in category:
Advocacy & government
,
Member resources
,
National & State initiatives
,
Scope of practice
Tagged as:
advocacy
,
driving
,
fitness
,
gp