Read time:

1:30min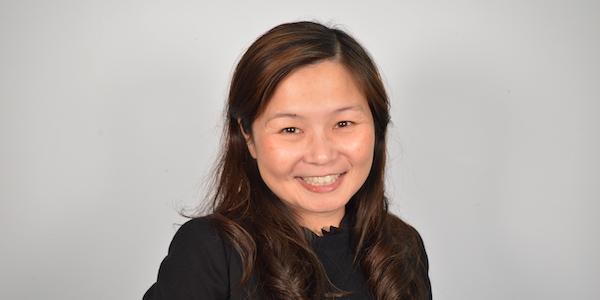 Margaret Lam
In the lead up to the 2022 Federal Election, Optometry Australia is calling on optometrists to make their voices heard by reinforcing ongoing conversations with important decision makers across the country about the essential role optometry plays in eye health and general health.
To get involved, Optometry Australia's quick, online advocacy One Click Politics tool makes it easy for all members to lend their support by sending an email to their local Federal MP inviting them to meet and discuss why optometry matters. The tool was designed to support key election priorities detailed in the organisation's Working Together for Better Eye Care platform and 2022 Federal Election platform.
Optometry Australia Vice President Margaret Lam says the One Click Politics tool provides a crucial pathway for optometrists to swiftly act and lobby for change in Australia's health system.
She encourages members to advocate for change by using the online tool – and to go even further by reaching out to their optometry networks. In her efforts to rally for better eye care, Margaret managed to rouse 50 optometrists through her social channels to participate in One Click Politics in just a few days.
'With the upcoming federal election, there will be heavy lobbying from Optometry Australia to the major political parties and independents vying for federal government seats to invest more in eye and health care. Our health system is letting down Australians because of the lack of access to timely diagnosis and treatment of eye disease,' Margaret said.
'Local optometrists who lobby their local members of parliament can sometimes be extremely effective in getting politicians to listen to what changes need to be made to improve our health care systems.
'By hearing this message directly from the coalface, MPs have been listening on a personal level to their local community. With practical, low-cost investment and reasonable changes in policy, the delivery of eye health can be enhanced through the effective utilisation of our highly skilled workforce.
'The team at Optometry Australia has developed an excellent resource in One Click Politics to make it easier to connect to your local MPs easily. You simply click on the prompt and the email does the rest for you. Just one click to lend your support.'
Join us in advocating for change
As important members of the local community, optometrists hold the power to help move the profession forward. Optometry Australia continues to advocate on behalf the profession, and for optometrists to work to their full and evolving scope of practice.
To get involved, use our advocacy tool here to help us deliver change.
Filed in category:
Advocacy & government
Tagged as:
Advocacy & government
,
Future