Read time:

1:30min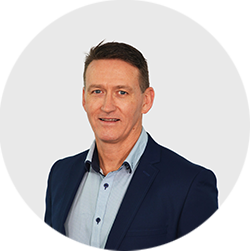 Optometry Australia National President Darrell Baker
By Helen Carter
Journalist
Moves to consider intravitreal injections by optometrists have progressed with the MBS Review Taskforce recommending an assessment of facilitating provision of injections by optometrists and nurse practitioners.
The Medicare Benefits Schedule (MBS) Review Taskforce yesterday recommended an assessment of facilitating the provision of intravitreal injections to treat retinal conditions including macular degeneration and diabetic retinopathy by appropriately trained optometrists and nurse practitioners.
The Taskforce's rationale for making this recommendation is to:
increase access to treatment via intravitreal injection for patients in the face of Australia-wide maldistribution and expected undersupply of ophthalmologists, but increasing demand for ophthalmology services.
International evidence supporting the safety of intravitreal injections by trained health professionals who are not medical specialists.
The Taskforce is currently consulting on the recommendations made in its report on ophthalmology. After the consultation phase final recommendations will be put to the Minister for Health.
President says recommendation acknowledges optometrists are skilled eye professionals
Optometry Australia President Darrell Baker welcomed the recommendation as it 'further acknowledges that optometrists are highly trained and skilled eye professionals.'
'It also recognises the benefits to the community of ensuring optometrists can work to their maximum scope whilst identifying that we can enhance optometry-ophthalmology collaboration to enhance community access to needed eye care,' he said.
'Optometry Australia has recently indicated to the Royal Australian and New Zealand College of Ophthalmologists (RANZCO) and the Australian Society of Ophthalmologists (ASO) our interest in working collaboratively to enhance patient access to intravitreal injections in a manner that upholds patient safety.
'We believe there is an important and enhanced role for optometrists who want to make a positive impact for the community in this way.
'Last year, I was delighted to work with Optometry Australia in undertaking Optometry 2040, a project that saw us work with world leaders in futures studies and consult with you, our members, and other stakeholders, to identify preferred and realistic futures for optometry.
'Optometry 2040 made it clear that optometry must continue to evolve to meet the needs of our communities.
'The Taskforce completed its consultation regarding the optometry items on the MBS earlier in the year, and we await further advice regarding its final recommendations.'
Filed in category:
Advocacy & government
,
General news
,
Patient care & management
,
Scope of practice
Tagged as:
Advocacy & government
,
Eye examinations
,
Leadership
,
Medicare-MBS-PBS