Read time:

1:30min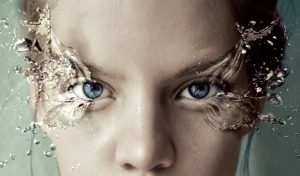 SPONSORED CONTENT: HYLO-FORTE® eye lubricant has hit the number one position in the eye lubricants category in Australia, according to latest Australian pharmacy sales data.
The data to June 20191 reveals HYLO-FORTE is the top-selling product by value off the back of 59 per cent growth in value over the past year1.
The success of HYLO-FORTE® follows the launch last year of the revolutionary non-aqueous, preservative-free eye lubricant NOVATEARS®, which has itself moved into the top 30 selling products in the eye lubricant category within the latest quarter, with growth exceeding 1700 per cent over the same period in 20182.
These results help AFT Pharmaceuticals consolidate its position in the key over-the-counter (OTC) market in Australia.
AFT Pharmaceuticals CEO Dr Hartley Atkinson said: 'We are seeing the relative sales position for NOVATEARS® being even further ahead than HYLO-FORTE® was at the same time of its life cycle. This bodes well for the future potential of this unique patented product and further strengthens our OTC eye care portfolio in Australia.'
For more information about AFT's eye care range, please contact: 1800 2387 4276 or customer.service@aftpharm.com
References:
IRi Total Australian Pharmacy market data – Eye Lubricant dollar sales; MAT to 9/6/19.
IRi Total Australian Pharmacy market data – Eye Lubricant dollar sales; Quarter to 9/6/19
Filed in category:
Marketing
,
Sector news
,
Therapeutics