Read time:

1:30min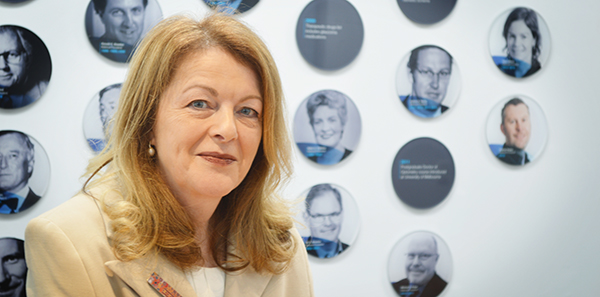 By Lyn Brodie
CEO, Optometry Australia
From a health perspective the 2018 Federal Budget was rather bland with the Government taking a 'steady-as-we-go' approach to the health portfolio.
I attended the health budget 'lock up' in Canberra last night which provided me with the opportunity to be briefed by the Minister for Health, The Hon. Greg Hunt, about the Budget for the health portfolio. I also had the chance to ask Department of Health personnel for greater detail about new Budget measures.
Budget 'lock up' is always interesting as you are literally locked in a room with other health stakeholders and have no phone or internet access to ensure there are no leaks before the Treasurer begins his budget speech.
Whilst Treasurer Morrison announced modest tax cuts, significant new investment in infrastructure and increased supports and services for older Australians, for health care it was largely a case of 'steady-as-we go' with very few surprises of either the good or bad variety.
In the lead up to the Budget we lobbied the Government for fairer Medicare rebates for patients for optometry consultations and an early reinstatement of indexation for Medicare fees. Based on our discussions with decision makers, and the Government's preference to defer changes to Medicare until after the Medicare review, we weren't expecting significant changes for optometry.
There is some light at the end of the tunnel however, with regard to Medicare indexation, with the rebate freeze due to finally be removed in 2019.
My discussions last night also suggested that the optometry Medicare items may soon be reviewed as part of the MBS review process currently underway. We are on the front foot here, with our own recently convened advisory group recommending a platform of amendments needed to ensure Medicare supports optometry to meet the changing eye health needs of our communities.
There were some positives announced last night that did relate to eye health:
(1) Rural health workforce: Encouragingly the 2018 Federal Budget will see greater investment in developing and supporting a rural health workforce. Whilst this appears to be primarily focused on medical and nursing workforces, Optometry Australia is following up to ascertain whether new incentives for GPs to employ allied health professionals have relevance to optometry.
(2) Aboriginal and Torres Strait Islander eye health: Additional investment to improve Aboriginal and Torres Strait Islander eye health was also announced, with a focus on cataract surgery and extension and expansion of the nation-wide program, 'Provision of Eye Health Equipment and Training', with which Optometry Australia is involved, providing equipment and training to support detection of diabetic retinopathy to Aboriginal and Torres Strait Islander health services.
(3) Modernising payment systems and supporting innovation care: The Budget also confirmed continued investment in modernising the health and aged care payments systems, and announced significant investments to support health and medical innovation and growth in the medical industry.
(4) Small business asset write-off: On the small business front, we have seen another extension of the $20,000 instant asset write-off to small business with revenue of up to $10 million. We know optometry practices have chosen to capitalise on the opportunity this presents to invest in clinical equipment in recent years.
We will continue to comb through the Budget documents to ensure that there are no hidden gems or surprises in them that will impact our sector, and we will continue to keep you informed of any further developments from the Budget.
_____________________________
Filed in category:
Advocacy & government
Tagged as:
Advocacy & government