Read time:

1:30min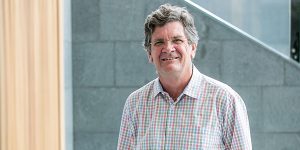 Associate Professor Peter Hendicott has commenced his two-year term as President of the World Council of Optometry (WCO). His position was formally ratified at the council's annual general meeting on 18 November.
Prof Hendicott was Head of the School of Optometry and Vision Science at Queensland University of Technology and is only the second Australian to lead the WCO in its 94-year history.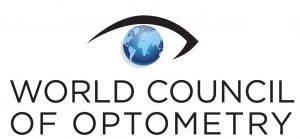 With the goal of working towards increased recognition, improved education and regulation of optometry, Prof Hendicott is committed to guiding the WCO to support the ongoing global promotion of eye health and vision care as a human right. He will also focus his tenure as President on the increasing eye health needs of aging populations around the world.
He is an avid supporter of education – not only facilitating optometrists, irrelevant of where they are located, to be trained in the latest clinical and patient management techniques, but also in educating communities in the role of optometry, eye health and vision care.
'Eye health and good vision are the foundations of a person's wellbeing and every community deserves access to well-trained and skilled optometrists', Prof Hendicott said.
'We know the burden of preventable vision loss is greater in areas of social and economic disadvantage, in rural areas, for older people, ethnic minorities, indigenous peoples, and women. These inequities are not necessarily solely developing world issues. They exist in countries where health systems and optometry are both well developed and established.
'Optometry needs to position itself to speak and act towards the achievement of improved healthcare outcomes for society. We need to ensure optometrists around the world have the relevant competencies in ocular disease and clinical and management skills that will enable the profession to participate fully in a healthcare delivery system to deliver enhanced health outcomes.
'We need to work towards eliminating these inequities in access to care, and to work collaboratively with others to improve not only health outcomes, but social, financial and educational ones as well.'
Prof Hendicott completed his optometry training in Brisbane in 1974 before entering clinical practice and owning his own practice. He later commenced an academic career in optometry in Hong Kong, New Zealand and Ireland where he was inaugural head of the Department of Optometry at the Dublin Institute of Technology from 2002 to 2003.
Back in Brisbane he became the fourth Head of Optometry at QUT serving for 10 years from 2008 until early 2018 when he retired.
Prof Hendicott has served as a Councillor and President of Optometrists Association Australia Queensland division (now Optometry Queensland/Northern Territory), on registration boards and associated committees and on the Optometry Council of Australia and New Zealand, acting as Chair from 2014-2019.
He has also served as a member and Chair of the WCO Education Committee and until recently, was President of the Asia-Pacific Council of Optometry.
Prof Hendicott succeeds Swedish optometrist Mr. Paul Folkesson as WCO President.
Filed in category:
Appointments
,
Sector news
Tagged as:
Future
,
International
,
Leadership