Read time:

1:30min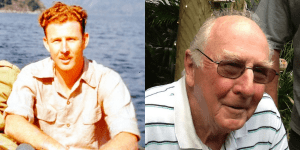 The Australian optometry community mourns the loss of Douglas McConaghy, an optometrist dedicated to bringing eye care to regional towns across New South Wales.
Mr McConaghy, better known as Doug, was born in Moree, New South Wales in 1928 and was educated in Moree and Sydney.
Doug undertook a five-year Optometry Technician apprenticeship at Ultimo Tech, before joining Sydney Technical College where he spent six years studying for his Diploma of Optometry.
After his studies, between 1950-1952, Doug travelled the world. He worked at a holiday camp and a tea house in England; looked after Ambon refugees in Indonesia; worked for prominent eye care company Bausch and Lomb in Toronto and a timber camp in the Canadian Rockies; and hitchhiked down the west coast of the US.
Doug started working as an optometrist in 1953 when he joined Gibb and Beeman in George St, Sydney. He operated four mobile optometry vans servicing the remote NSW communities of Hay, Lake Cargelligo, Temora, West Wyalong, Deniliquin, Corowa, Leeton and Yass, for six weeks at a time before returning to Sydney.

He then left Gibb and Beeman and worked for WS Jackson from 1954-1958, before starting his own business in Narrabeen, with rooms in Mona Vale and Newport.
Doug practiced for 53 years in Waterloo Street, Narrabeen. He was an Institution in the village, carrying out home visits to local war veterans and continuing with what he called his "bush trips".
Doug resumed these mobile optometry trips in 1969, and went to extraordinary effort to visit northwest country towns without local optometrists. He visited Wellington, Lightning Ridge, Grawin Opal Fields, Coonamble, Walgett and other towns, usually travelling for 10 days at a time. Over 38 years he clocked 225,000 miles in a home-made mobile clinic mounted on three successive Ford F-250 trucks. Doug usually operated on the main street of a town, with a power lead supplied from a nearby shop, before camping in the car park of a local hotel.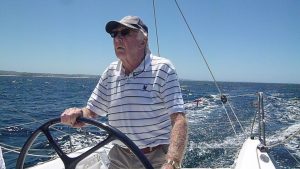 Doug retired in 2012, at age 83, after 59 years of work. He counted some 12,000 patients on his card file. He found sailing around Pittwater on his old timber yacht, Camelot, as a way to keep on with his busy life. He passed away this year at age 93.
Filed in category:
Members & member initiatives