Read time:

1:30min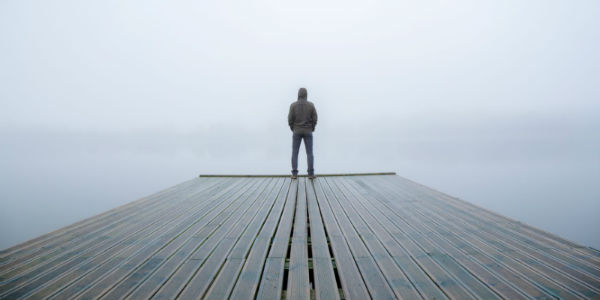 At times of crisis, your mental health can be your greatest asset. But many people don't recognise the signs of depression or anxiety in their colleagues, employees, patients or even themselves.
Compulsory listening for optometrists
Optometry Talks, the podcast series of Optometry NSW/ACT, recently added two brand new podcasts with Dr Rachel Clements, co-founder of Centre for Corporate Health where she is the Director of Psychological Services.
Rachel is a key presenter at national and international conferences in the areas of occupational stress, intervention, treatment and prevention. She is frequently asked for comment by media organisations to discuss areas such as workplace stress, resilience building and mental health, and was a panelist on the R U OK? Day Conversation Think Tank.
Are optometrists more prone to mental health issues?
The first podcast in Series 2 of Optometry Talks is called 'Supporting mental health in me and my patients' and is now live on our website. 'Optometrists are high-performing professionals,' says Rachel, 'and expect high standards of themselves and others. The majority of high-achievers in the profession will not initiate a conversation around their mental health themselves, so it's important to know how to bring it up.'
Andrew McKinnon, CEO of Optometry NSW/ACT, asked Rachel about how to broach a conversation with someone you suspect may have declining mental health.  In the current climate, this may have to occur online or over the phone.  While asking 'Are you okay?' is often met with 'I'm fine, thanks', Rachel explains that it may be better to say, 'I'm just checking in with you; I've noticed you don't seem quite yourself lately.' Hearing that other people can see a difference in your behaviour can be the wake-up call to realising that something is not quite right.
It's okay to feel like you're struggling – sometimes
When asked what to do if you recognise the warning signs of mental health in yourself, Rachel says one of the key things is self-acceptance: life throws challenges at us all, sometimes all at once, and it's important to realise that well-being is a continuum and that it is okay, even normal, to feel like you're struggling at times. Mental illness affects about 45% of the adult population – and is likely to affect an even greater proportion of optometrists – but does not necessarily affect you throughout your life. If the feeling of struggling is everyday and lasts for more than a couple of weeks, you may have crossed over into mental illness.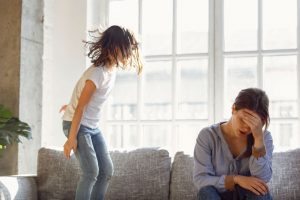 The second podcast, 'How to balance family and career without losing your mind' is aiming specifically at supporting optometrists on a career break – particularly women. There are a certain set of pressures that go with raising young children, including post-natal depression, and it's common to feel isolated.  Rachel introduces the less well known disorder of post-natal anxiety, which is highly prevalent in high-achieving professionals – such as optometrists.
What's your non-negotiable?
Rachel's advice includes knowing your own 'non-negotiable', what ever that may be. A non-negotiable for one person may be a decent run, alone or with a friend, twice a week. Someone else's non-negotiable may be getting a break from the kids to listen to a favourite podcast. 'It's different for each person', says Rachel.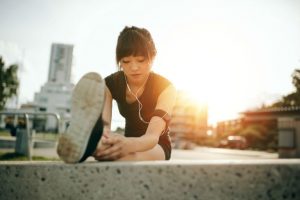 These podcasts also include vital information on where to seek support, either for yourself or someone in your orbit. There are many support services available 24/7 to support you, including Beyond Blue, Lifeline, PANDA, and your GP can refer you for subsidised psychological support via a mental health care plan.
Optometrists are not psychologists and don't have to have the answers themselves. 'Listening without problem-solving and directing the person to professional help is the most useful thing you can do,' Rachel says. 'It takes a lot of courage to overcome self-stigmatisation and reach out and ask for help for mental illness. if someone reaches out to you, it means they trust you.'
Listen to a podcast HERE. It may be the best use of 30 minutes of your time in the current crisis. If you listen to both podcasts you can self-record 1 CPD point for 60 minutes of non-clinical educational activity. 
Optometry Australia has a mental health first aid webinar scheduled for April 22nd to help you assist and triage patients who may present with various mental health issues.
Filed in category:
Coronavirus
,
Member resources
,
Patient care & management
,
Publications & podcasts
,
Workforce