Read time:

1:30min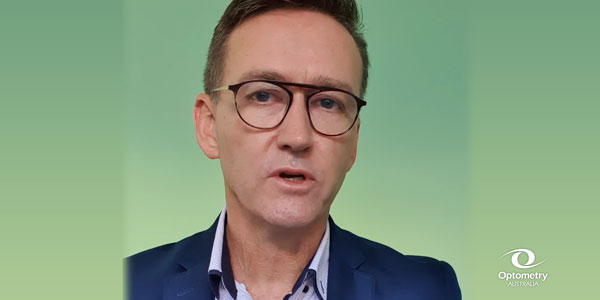 By Optometry Australia
Optometry Australia has been busy preparing the tools and programs to support you through the upcoming changes to the Optometry Board of Australia's CPD registration requirements.
CPD requirements are changing on 1 December 2020, moving from a two-year CPD points-based system to a one-year CPD time-based system. This new system requires 20 hours of education annually for all practicing optometrists plus another 10 hours of therapeutic education for therapeutically endorsed optometrists.
Optometry Australia President, Darrell Baker, said these changes, introduced by the Optometry Board of Australia (OBA), will impact us all.
'To assist you to better understand what these changes mean and how they will be applied, we released a comprehensive guide within the September issue of Pharma and I encourage you to read this if you haven't already.
Importantly, I want to assure you that Optometry Australia has been developing the framework that guarantees you have the right tools, including access to the best education available, necessary to meet the OBA's new CPD requirements,' Darrell Baker said.
This framework includes:
Development of an online Learning Plan which you are able to populate with your identified learning goals and your reflections on each CPD activity you undertake, as required by the OBA. We will launch this new online resource well in advance of the 1 December changeover so that you have time to familiarise yourself with it and to start developing your 2021 CPD plan.
As per the current situation where your points are automatically recorded in your CPD profile, once you have completed a time-based CPD activity that has been quality assured by Optometry Australia the relevant details will be automatically uploaded to your Learning Plan.
To ensure that you are accessing quality education, from 1 December 2020, all courses promoted within our course calendar will be quality-assured by Optometry Australia. We have recently advised all CPD providers of this requirement and you will easily be able to identify these events if they display an Optometry Australia Institute of Excellence Quality Assurance badge.
'In addition to the tools above, I am delighted that Optometry Australia continues to expand its range of quality education programs delivered through our Institute of Excellence. This now includes a portfolio of regular live and on-demand webcasts, publications and Optometry Virtually Connected, our annual conference and product showcase', Darrell Baker added.
Over the next weeks we will continue to roll-out information sessions, videos and written communications designed to help ensure you understand the new CPD registration requirements and what we are offering to help you meet them. You can also contact us at national@optometry.org.au or our Optometry Advisory Help Desk on 03 9668 8500 if you would like any further advice.
Filed in category:
CPD, conferences & events
,
General news
,
Guidelines & practice notes
,
Member resources
,
Registration
,
Workforce
Tagged as:
AHPRA & OBA
,
Leadership
,
Member services
,
Sector changes