Read time:

1:30min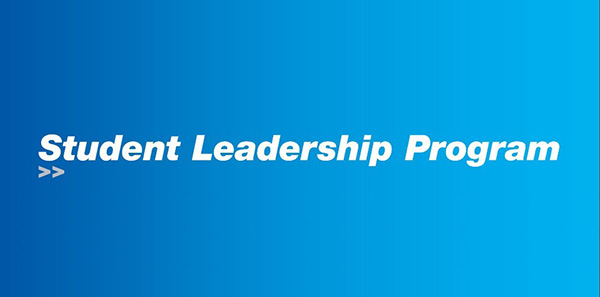 By Natanael Bloch
Acting Communications Manager
Twelve optometry students from around the nation have been selected to participate in Optometry Australia's 2020 Student Leadership Program.
The 2020 program will be hosted in Melbourne, from Monday 20 to Wednesday 22 January, 2020.
Sarah Davies, Policy and Advocacy Manager at Optometry Australia, led the application process.
'We received a great number of applications and were very impressed by the caliber of students applying. Following a blind panel review process, twelve students from across all six optometry schools were selected to participate in the 2020 program,'
'All twelve students who were offered a place in the program have expressed a strong passion to be leaders who contribute to shaping the future of optometry, and we look forward to working with them to develop their leadership skills.'
Sarah explained that the Student Leadership Program is an important element of Optometry Australia's work to create the preferred future identified by the Optometry 2040 project, by ensuring that optometrists are equipped and supported to meet the technological, economic, demographic and social changes facing the profession.
One of the applicants selected, Javid Mohammadi from Deakin University, highlighted the technological and economical challenges identified in the Optometry 2040 report.
'These events, for good or bad, have changed the way we work and provide care to patients. I aspire to be a future leader in this field and want to learn the skills needed, embrace new technologies, foresee potential opportunities and elevate patients' expectations,' he said.
Another successful applicant, Lachlan Munro from Queensland University of Technology (QUT) added that 'embarking upon this opportunity to attend the Optometry Australia Student Leadership Program will assist me in achieving my aspirations of growing the profession, supporting my colleagues and fostering growth of future generations.'
Briana Tsang, also from QUT, agreed, commenting that 'leadership is less about leading and more about walking in the shoes of the cohort you represent and the cohort you service.'
Bonnie Eather from Flinders University thanked Optometry Australia for delivering programs which focus on developing leadership skills; 'it would be an honor to participate in this program, and I truly commend Optometry Australia for establishing these programs and being the stepping stone for future positive change in this field.'
Across the program, participants will be introduced to current and emerging leaders in optometry, including members of the Optometry Australia Board and staff, representatives from Optometry Australia's early career optometrist groups and 2019 Student Leadership Program participants.
Sarah Davies said, "It is inspiring to read the words of those who are so close to entering the profession and to see how passionate they are – both their future, and that of their colleagues. If these young people are the future of optometry, we are in good hands.'
'Optometry Australia congratulates all of the students who applied to participate in the program, and looks forward to welcoming the successful participants to Melbourne in January 2020,' she said.
Successful candidates:
Madeline Baker, Deakin University
Chamasha Dissanayake, University of Melbourne
Bonnie Eather, Flinders University
Liam Hua, Flinders University
Claudia Jiang, University of NSW
Amina Maleken, University of Melbourne
Javid Mohammadi, Deakin University
Lachlan Munro, Queensland University of Technology
Michelle Noronha, University of NSW
Soumil Sharma, University of Canberra
Briana Tsang, Queensland University of Technology
Laura Winkler, University of Canberra
Filed in category:
ECOs & students
,
General news
,
National & State initiatives
Tagged as:
Leadership
,
Students