Read time:

1:30min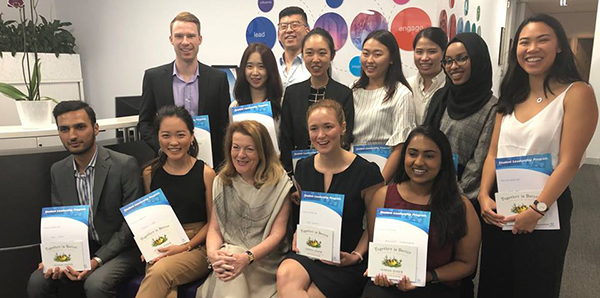 The future of optometry looks bright if these young, aspiring leaders have anything to do with it.
Twelve of Australia's emerging optometrists have just completed our inaugural two-day Student Leadership Program.
And the consensus was universal – it was an excellent initiative from Optometry Australia and strong leadership is essential for the sector.
"They are such an impressive group who are already showing exceptional leadership qualities. It was great to provide an opportunity for them to build on those skills," said Optometry Australia CEO Lyn Brodie.
Feedback was excellent from the group. Jingyi Chen said it delivered on many fronts.
"It was actually lifechanging!" said Jingyi Chen. "It's an exciting time for the profession. The program showed me that the future of optometry is actually in our hands," she said.
The program, which aimed to provide the skills to become the profession's future leaders, attracted representatives from all over Australia.
Participants met current and emerging leaders in optometry, including members of the Optometry Australia Board and staff, and representatives from Optometry Australia's early career optometrist groups.
Inaugural student leadership program attendees:
Ilham Aden – The University of Melbourne
Jingyi Chen – Deakin University
Thomas Ford – Flinders university
Amy Johnson – Queensland University of Technology
Hafi Khan – Deakin University
Ivy Kol – University of New South Wales
James Lee – Queensland University of Technology
Jennifer Lim – Flinders University
Judy Nam – University of New South Wales
Ashviney Vigneswaran – The University of Melbourne
Mina You – The University of Melbourne
Elaine (Sicong) Zheng – University of New South Wales
______________________________
Filed in category:
ECOs & students
Tagged as:
Students