Read time:

1:30min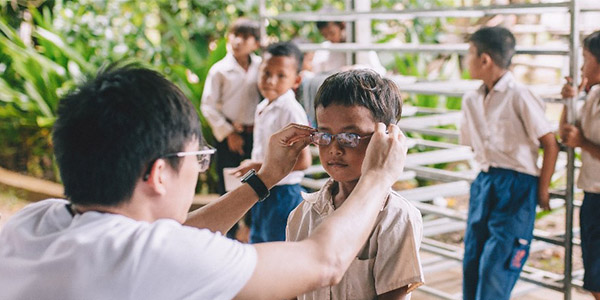 Bryan Cheong checking the fitting of glasses
By Bryan Cheong and Rachael Lim, University of Melbourne 3rd year optometry students. 
As students, we are educated to consider the importance of public health and giving back to the wider community. Inspired by the volunteering work done by staff and students over the past years within the department, it has been a dream of ours to experience first-hand what it is like to have an impact on someone's life.
In early July 2019, we were fortunate to participate in outreach work in a school and village near the Cam Thom Province of Cambodia and an independently run orphanage in Thailand. The volunteer group was interprofessional, consisting of an optometrist, a pharmacist, business owners, high school and optometry students.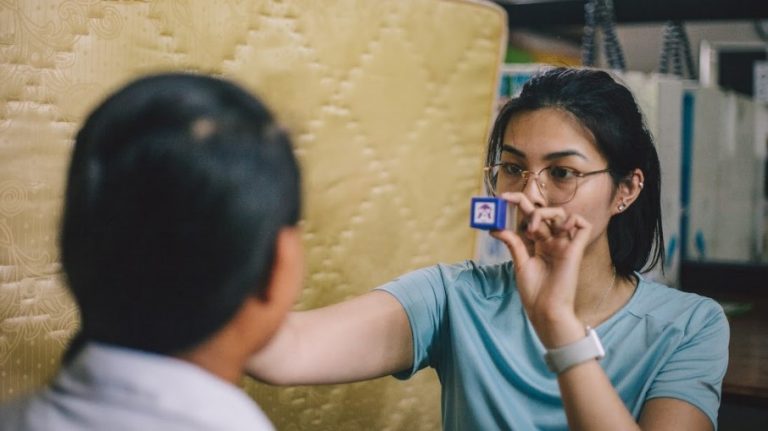 Rachael Lim performing vision screening
The Cambodian school has 357 pre-school children, aged between five and 24 years old. A total 398 vision screenings were performed. Student volunteers were recruited to assist with language translation. We were also involved with various activities such as teaching English, painting and building a deck for the children to play on.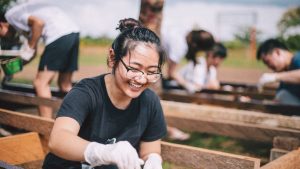 Building a deck for the children
The orphanage we visited in Thailand was an eye-opener for us. Not only were the children unwanted, mistreated and abandoned by their families, it was also confronting to hear some of the experiences that these children had gone through.
While the children were at school during the day, we would help with cleaning, sanding, and painting the buildings. We could only perform vision screenings when they returned from school. In total, we screened 100 children aged between four and 18 years old.
As individuals, we have much more to offer those who need assistance. This trip has been truly life- changing but not without physical and emotional exhaustion. Describing the experience in words lends no justice to how rewarding this trip has been. It has taught us several life lessons and really put things into perspective in life.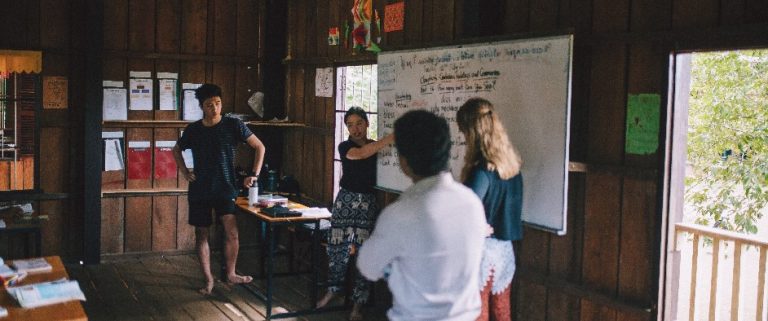 Teaching English to the children
Moving forward, we will help them to establish stable internet connection and set up computers for children to gain online access for educational purposes.
We would like to thank Dr Kwang Cham from The University of Melbourne, Department of Optometry and Vision Sciences, for being our mentor and helping us with both optometric and logistics aspects. Thank you to Noni Rupasinghe, Anjalee Athukoralage, Victor Liu and Tom Morton for previously raising funds to purchase equipment for optometric students to use for volunteer trips. Finally, a big thank you to all the friends, family and students who have supported us throughout this journey.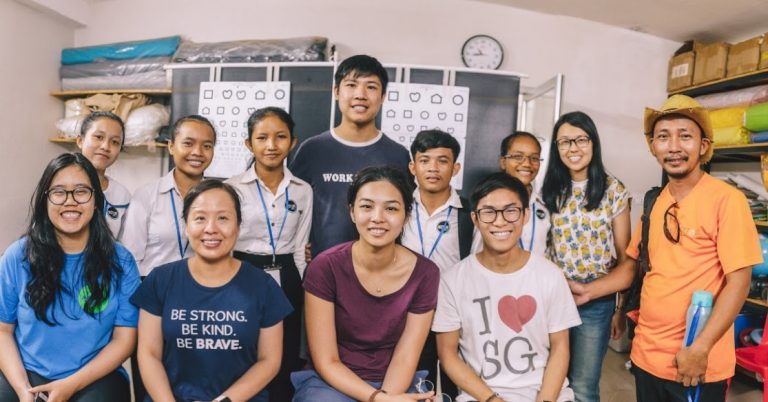 With members of the local community
Filed in category:
ECOs & students
Tagged as:
International
,
Students
,
Universities