Read time:

1:30min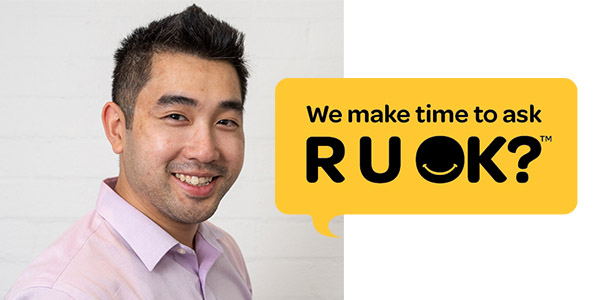 By Andrew Tan Nguyen
Optometrist, member of the Western Australian Early Career Optometrists (ECO) group and board member of Optometry WA
At the recent Early Career Optometrists Think Tank 2019 in Hobart, Tasmania, burnout was a hot topic discussed amongst participants.
The term 'burnout' was coined in 19751 to describe a prolonged state of excessive stress which results in compromised physical, cognitive and emotional well-being2. Burnout can encompass three key pillars3;
feelings of energy depletion or emotional exhaustion
feelings of negativism or depersonalisation related to one's job
reduced professional efficacy
Burnout occurs more frequently in individuals who work in professions that help people4, such as medical doctors5, dentists6 and nurses7. As health care professionals, optometrists are naturally at risk of burnout.
Are you suffering burnout?
Burnout may manifest in feelings of being emotionally exhausted, which may coincide with other symptoms such as increased headaches, irritability and frustration9.
The frustration experienced may not be limited only to work but may also crossover to personal situations. Ultimately, feelings of negativity, self-doubt, poor concentration, difficulty with memory and anxiety or depression may start to develop9. Even simple tasks such as getting out of bed and going to work become an increasing chore as low levels of motivation start to take over.
Then, once at work you may feel an immense amount of pressure.
Through my discussions with fellow colleagues this tends to be more common for optometrists who regularly see a high daily volume of patients and can feel time pressured with little time to re-calibrate themselves between patients.
Workplace culture also has a big impact on burnout. For instance, if your efforts are not being recognised by those you work with, it can leave you feeling underwhelmed and may result in an emotional state where you feel that nothing you do matters.
This can lead to depersonalisation which can make you feel detached and unable to feel empathy. Depersonalisation can often begin subtly and subconsciously, as a defence mechanism to cope with all of the stressors of work and life7.
Left unhinged, depersonalisation can lead to reduced professional efficacy; the end-game of burnout. This can be rationalised as the moment you cease to function as a highly skilled professional. You may find yourself going through the motions of arriving at work, doing the bare minimum to survive the day and rushing home as quickly as possible. In these times, your work becomes less of an endeavour for helping others and more of a daily grind.
Within the health sector, this is a dangerous position to be as we have moral, ethical and legal obligations to do right by our patients and we are bound to the principles of the Optometry Board of Australia via the Australian Health Practitioner Regulation Agency (AHPRA).
Escaping Burnout
 An optometrist's approach
If you are enjoying optometry but find it difficult to find enjoyment in your current job, then perhaps you should consider the following ideas:
Find your niche in optometry – Improving your scope of practice is one way to keep things fresh. There are many areas of interest in optometry, such as contact lenses, paediatrics, dry eyes and anterior and posterior diseases.
Being a more active member within the optometry community – Do more to further your profession. There are many issues that need to be worked on. For example, helping to push advocacy (http://www.optometry.org.au/advocacy/), for things like oral medications, expanded scope of practice, increased Medicare rebates, etc. Perhaps even becoming a member of your local Optometry Australia board or Early Career Optometrists committees. Seeing the profession from a bird's eye view can offer a new perspective on how we are helping people, something that you are oblivious to when you are in a dimly lit room eight hours a day.
Helping the greater community – Overseas volunteer trips are a great way to put your skills to use in unfamiliar settings and experience the vibrancy of other societies.
Time for a sea or tree change? – Given the current maldistribution of optometrists in Australia, there are more metropolitan optometrists compared to regional. As such, there are always opportunities in rural locations. Maybe a sea-or tree change is what you need to keep it fresh. Consider becoming a locum and choose when you want to work.
Other opportunities in optometry – Many optometrists have successfully been able to transition into roles centred around eye health. A few examples include becoming a representative for a pharmaceutical company, working in public hospitals, working for ophthalmology clinics, etc.
Workplace flexibility – Bring up this topic with your employer. Optometry Australia has developed resources to assist and educate both employees and employers to embrace workplace flexibility. Employers have the legal obligation to consider flexible working arrangements if requested by staff.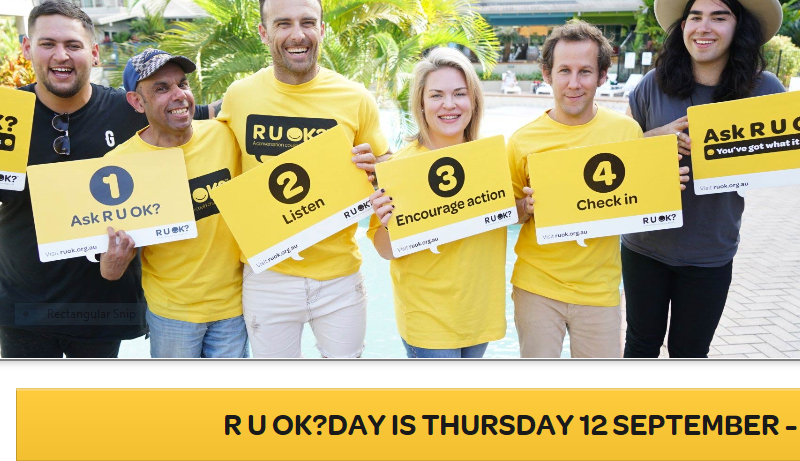 Tips for surviving the work day
Take a breather between every patient – Even if you have a full book, take a few minutes to refocus your breath and clear your mind prior to the next patient.
Get some daylight – Being trapped in a dark room eight hours a day is not ideal – and we would never recommend it to our patients! Getting a glimpse of the sky by going for a short work helps to move your body and get some much-needed vitamin D.
Practice proper posture – We tend to be in awkward positions as we try to accommodate our patients; hunching when the patient is a little smaller, stretching further on taller patients, straining our arms with every fundus exam, etc. Over time this may cause chronic neck, back and wrist pain. Try to move as much as you can during and between consults and stand where practical.
Drink plenty of water – because we spend so much time talking to our patients, it is important to keep hydrated.
Focus on the positive impact you're having – Remember that you are helping the world, one patient at a time.
Improving self-care
The following tips are straight-forward, but serve as a good reminder. They can be particularly difficult to enact in our busy lives.
Meditation and mindfulness practice – Meditation has been shown to reduce stress and anxiety, promote emotional health and improve self-awareness. We are so busy being busy that meditation and mindfulness practice just allows us to slow everything down.
Take a break – Sometimes this means a long holiday, other times it just means having a few days off escaping reality so you can recharge your battery.
Exercise plan – aside from the obvious physical gain, exercising can improve your mood. Have goals to keep you motivated like signing up for a 10km run.
Healthy eating – simple, right?
Sleeping properly – We need seven to nine hours of sleep a day to function properly. Put away your digital devices at least 1 hour before bed.
Journaling – Write stuff down and document your life.
Have a creative outlet – find something you enjoy doing outside of optometry, reading, gaming, eating, exploring the outdoors, painting, etc.
If you ever need help, Optometry Australia is only a phone call away and you can speak to Optometry Australia's member support team, staffed with experienced optometrists Sophie Koh and Ben Hamlyn by phoning 03 96688500. And as a member, you can also access Industry Legal Group to talk through any human resources issues you might have. It can be contacted on 1300 101 391 or    oa@industrylegalgroup.com.au
Optometry is not an easy job at times. Remember that you make a difference.
Andrew Tan Nguyen is a member of Optometry Western Australia and this article represents his personal views on workplace burnout.
R U OK?Day is Australia's national day of action dedicated to reminding everyone to ask, "Are you OK?" and to remember every day of the year to support people who may be struggling with life's ups and downs. The 2019 R U OK?Day encourages everyone to Trust the Signs, Trust your Gut & Ask R U OK?
References
1. Freudenberger HJ. The staff burn-out syndrome in alternative institutions. Psychotherapy: Theory, Research & Practice. 1975; 12(1): 73-82.
2. Maslach C, Schaufeli, WB, Leiter MP. Job Burnout. Annu. Rev. Psychol. 2001; 52:397-422.
3. World Health Organisation. May 2019. https://icd.who.int/browse11/l-m/en#/http://id.who.int/icd/entity/129180281 (viewed Sep 2019).
4. Maslach C, Jackson SE. The measurement of experienced burnout. J. Occup. Behav. 1981;2:99-113.
5. Baigent M, Baigent R. Burnout in the medical profession: not a rite of passage. Med. J. Aust. 2018;11:471-472.
6. Singh P, Aulak DS, Mangat SS, Aulak MS. Systematic review: factors contributing to burnout in dentistry. Occup. Med. 2016;66:27-31.
7. Spooner-Lane RS, Patton WA. Determinants of burnout among public hospital nurses. Aust. J. Adv. Nurs. 2007;25(1):8-16.
8. Beyond Blue. National mental health survey of doctors and medical students. Oct 2013. https://www.beyondblue.org.au/docs/default-source/research-project-files/bl1132-report—nmhdmss-full-report_web (viewed Sep 2019).
9. García-Arroyo JM, Domínguez-López ML. Subjective aspects of burnout syndrome in the medical profession. Psychology. 2014;5:2064-2072.
Filed in category:
ECOs & students
,
General news
,
Workforce
Tagged as:
ECOs
,
Employment