Read time:

1:30min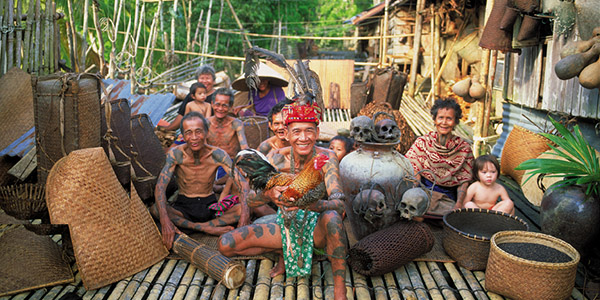 Mobile eye-care teams have this year treated patients at traditional longhouses.
SPONSORED CONTENT: Borneo is home to at least 26 indigenous groups spread across  the island. This diverse, remote culture makes Borneo a fascinating destination to visit, but also a medical challenge.
Vision loss hits remote communities especially hard, affecting social interaction, independence and the ability to make a living. In many cases, the treatment needed to remedy blindness or partial sight is simple and highly effective.
Such treatment is provided by KKM cataract clinic in Sarawak, which participants on an upcoming optometry study tour will visit. Launched in 2013, the centre immediately offered hope to people with cataracts who could not afford treatment by private eye specialists.
KKM has strong backing from the Sarawak Ministry of Health and Deputy Chief Minister Datuk Amar Douglas Uggah Embas has even been given the title 'the Knight of the Sight' for his staunch support. The delivery model is designed to be affordable and self-sustaining, with ongoing sponsorship of intra ocular lenses (IOLs) used.
Recently an outreach program has extended the work further, with a mobile team treating patients at more than 20 traditional longhouses this year. The scheme won Best Community Programme category at the 10th Annual Global Corporate Social Responsibility Awards in Lombok in 2018.
Eye care in Borneo has come a long way in recent years with clinics such as KKM gaining increased support and providing positive results. Looking at a country through the prism of its healthcare systems teaches much more than medical issues – it provides a unique insight into a country's culture, history and traditions, as well as shedding light on a society's philosophies and priorities.
The Optometry Study Tour to Borneo and the Malay Peninsula runs 6-19 April 2020 and is relevant to optometrists and ophthalmologists, with partners welcome.
For more information see www.jonbainestours.com/optometry or contact Jon Baines Tours via email, info@jonbainestours.com.au or on 03 9343 6367.
Filed in category:
Sector news
Tagged as:
International