Read time:

1:30min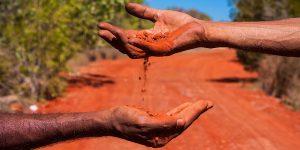 Optometry Australia is committed to encouraging members to undertake cultural education that supports critical self-reflection and the integration of culturally safe and responsive care into practise to improve the health outcomes of First Nations patients.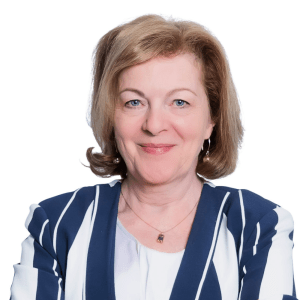 Optometry Australia's CEO Lyn Brodie said that the timely access to culturally safe care across the country, including for Aboriginal and Torres Strait Islander people, is one of the goals of the organisation's Shared Strategic Plan FY2021-2024.
'To achieve this goal requires a deeper understanding of First Nation's people and their culture.
'This is why we partnered with Indigenous Allied Health Australia (IAHA) to offer their Cultural Responsiveness Training to 100 members. We were delighted when this allocation was quickly snapped up.
'Not only did we offer the course to members, as an organisation we understood that it was important that an understanding of First Nation's cultures was embedded within our organisation. Hence all Optometry Australia staff are completing this training', Lyn said.
Spotlight on members who have taken the training
We talk to members Anya Dashko, Tom Pascoe and Luke Higgins, all of whom have completed the training, to get a closer look into their insights and experiences working with First Nations people and how the course has provided them with a deeper understanding of their patients' culture and needs.
Anya works as a regional optometrist at the Institute for Urban Indigenous Health (IUIH) in Windsor, Queensland, which she says has provided her with a great opportunity to learn from her patients.
'Back at university, there was no focus on cultural awareness or cultural safety, or how you might adapt your practice when working with Aboriginal and Torres Strait Islander patients,' Anya said.
'Although I've been fortunate enough to learn through working at the IUIH, I also wanted to take the opportunity to learn from Indigenous Allied Health Australia as they've done a lot of important work in this space and provided guidance for allied health professionals across the board.
'The cultural training course not only included historical and diverse cultural background information of First Nations people, but also a lot of introspective work. I thought it was a great addition to ask us to consider our own culture and belief systems, how they inform our day-to-day actions and how they might differ for someone from a different cultural background.
'I think this training course provides optometrists with a solid foundation to build upon and hopefully make their own practice a trusted and safe environment for First Nations people'.
Fellow Queensland member Tom Pascoe says his time studying optometry in Auckland, and his experience in rural healthcare, has inspired him to focus on promoting Indigenous culture and improving health and wellbeing outcomes for Aboriginal and Torres Strait Islander peoples.
'I expressed my interest in the IAHA cultural training because I felt that understanding cultural responsiveness and how to build cultural safety was essential in my continuing professional development as an optometrist,' Tom said.
'Culture must be considered in healthcare settings, and failure to do so would diminish quality of care.
'I believe it is the individual health practitioner, in combination with education and service providers, that can drive change to create a culturally safe environment for Aboriginal and Torres Strait Islander peoples'.
On the cultural training course, Tom said he learnt that 'At the core of delivering culturally safe healthcare, is the self-reflection of your own culture and how it affects how you think, feel and behave that is important'.
He adds, 'Your own beliefs and behaviours should not affect the basic right that Aboriginal and Torres Strait Islander people to access the highest quality healthcare that is free of racism, both institutional and personal, and that suits their specific and unique needs'.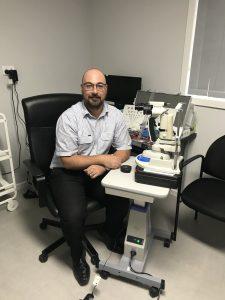 South Australian member Luke Higgins, a clinical optometrist that predominantly works in rural and remote clinics – including Indigenous communities – says he is passionate about providing eye care to areas where there is the biggest need.
'I am working hard to help close the gap in eye health outcomes for regional, remote and Indigenous communities,' Luke said.
'I am always working on my cultural awareness, as I believe it really important to practise in a culturally safe way to develop trust with patients – which ultimately leads to better clinical outcomes. A patient that feels comfortable and understood is more likely to follow treatment plans, listen to clinical advice and return for review appointments. It is also a great way to show respect for the community.'
Luke says the IAHA cultural responsiveness training was extremely informative and beneficial, and allowed for 'hands on learning.'
'All health professionals want to have the best health outcomes for the community they provide for,' he said.
'The only way to really achieve the best outcomes is to engage with the community in a culturally safe way that promotes awareness and respect'.
More allocations for members to come
Members interested in expressing their interest for the IAHA Cultural Responsiveness Training course should keep an eye out on upcoming communications from Optometry Australia.
'We look forward to offering more spaces for members who wish to undertake the training course soon', Lyn said.
To find out more about the IAHA Cultural Responsiveness Training, visit the IAHA website here.
Filed in category:
General news
Tagged as:
Indigenous eye health