Read time:

1:30min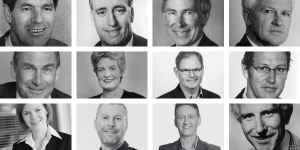 Ten past Presidents of Optometry Australia met recently to reflect on the progress of the organisation under, and since their Presidency, and to discuss the future of the optometry profession.
John Rees (1984-1986), Steve Leslie (1990-1992), Ian Breadon (1992-1994), Colin Waldron (1994-1997), John Davis (1997-1999), Helen Robbins (1999-2002), Ian Bluntish (2002-2007), Andrew Harris (2007-2010, 2011-2014), Kate Gifford (2014-2016) and Andrew Hogan (2016-2018) came together with Optometry Australia's current directors including President, Darrell Baker and Vice-President, Murray Smith. Ross Harris (1981-1984) unfortunately could not join the group.
Mr Baker provided an overview to attendees of recent Optometry Australia achievements and projects within advocacy, member services expansion and optometry promotion as highlighted in the organisation's recently released three-year report card and the Working Together for Better Eye Care policy platform. Murray Smith took the opportunity to present the key pillars of the FY2021-2024 Shared Strategic Plan and the goals that the organisation has set to meet over this three-year period.
The former Presidents, who met on Tuesday 26 October, were keen to learn about progress of the organisation and efforts made to expand optometrists' scope of practice to meet community eye health needs, aligned to the organisation's Optometry 2040 project.
Conversely Optometry Australia directors were eager to learn from their former peers, who are revered for their ongoing contribution to, and leadership of the sector, how they believed the organisation was performing.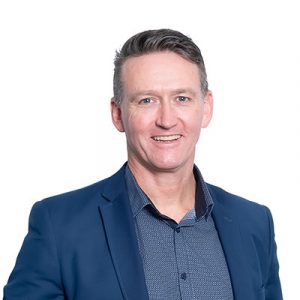 Mr Baker said, 'We had strong praise from the past Presidents, for the performance of the organisation in supporting our optometrist members and for progressing the profession.
'There was discussion noting that the state divisions have collaborated on our strategic planning processes, with the concept to meet common goals to advance optometry and to service members.
'They further endorsed the work that we are doing to evolve scope of practice, to deliver quality education through the Institute of Excellence, and the traction we have gained in changing consumer behaviour towards eye health, through our Good vision for life campaign'.
Mr Baker said that the former Presidents were able to provide invaluable insights into what they believed Optometry Australia could be doing to further strengthen the sector's sustainability and the support provided to members.
'The Past Presidents bring a unique perspective and intimate understanding of the organisation and Federation. Many commented on the organisational sustainability and that in many ways our challenges are no different than the ones they faced when Presidents over the past decades' , Mr Baker said.
He added that, 'this meeting was incredibly productive and insightful and I'd like to thank all of our past Presidents for attending and for their substantial and ongoing commitment to our sector and to us, their association.'
It is the first time that a group of Presidents have met since Optometry Australia's Centenary celebrations on 18 December, 2018 at Parliament House, Canberra.
Filed in category:
General news
Tagged as:
Future
,
Leadership