Read time:

1:30min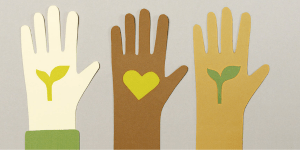 Following the release of the Climate and Health Alliance's (CAHA) framework on climate change, Optometry Australia is committed to reviewing the plan, and its recommendations, to better understand what could be potentially applicable to the optometry sector, recognising the correlation between climate and health.
In 2021, the International Agency for the Prevention of Blindness (IAPB) launched a Call to Action for Environmentally Sustainable Practices in the Eye Health Sector, highlighting the extent to which climate change may impact community eye health including the incidence of eye conditions such as glaucoma, age-related macular degeneration and eye injuries. It also says climate change could disrupt supply chains and service delivery due to extreme weather events.
IAPB cites health care, including optometry, as a substantial contributor to climate change, responsible overall for an estimated 4-5% of global greenhouse gas emissions.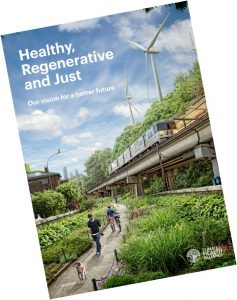 CAHA's plan, Healthy, Regenerative and Just: A framework for climate and health, was developed by over 100 experts across different fields. It has been endorsed by 50 health organisations to date and it will be tabled to the Optometry Australia Board for discussion in early 2022.
Coinciding with the lead up to the 2021 Glasgow Climate Change Conference which commenced on 31 October, the CAHA framework provides eight recommendations which have been developed to lead the primary health sector towards a responsible, healthy and regenerative footprint through the reduction of its carbon footprint by 2030.
CAHA's recommendations relate to, and build on, the Framework for a National Strategy on Climate, Health and Wellbeing for Australia. They are presented under eight Areas of Policy Action:
Supporting healthy and resilient communities
Health-promoting and emission-reducing initiatives
Emergency and disaster-preparedness
Education and capacity building
Leadership and governance
Research and knowledge
A sustainable and climate-resilient health care sector
Thriving ecosystems
In response, Optometry Australia's President, Darrell Baker, said that sustainability was a key plank of the organisation's Shared Strategic Plan FY2021-2024.
Mr Baker (pictured below) said that, 'As a sector, we have a responsibility to do everything in our power to seek ways to reduce our environmental footprint and while we can achieve this individually, our impact will be much more powerful if we unite in this commitment.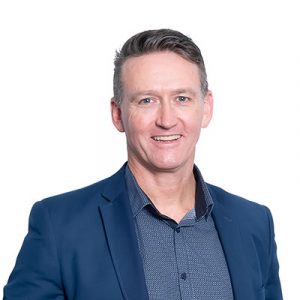 'Evidence suggests, including that tabled by IAPB, that there is a clear correlation between climate and health, so this is an important issue for our members, their families and patients' health'.
Darrell added that, 'Healthy, Regenerative and Just: A framework for climate and health provides us with a ready framework that optometry can contribute to, so as your national organisation, we have an obligation to you and all Australians, to determine its applicability and adaptability to our sector.
'To endure we must remain relevant. Collectively this means having a thorough understanding of the conditions that are moulding our future, and climate change is most definitely a major condition that we cannot ignore.
'It also means having the foresight to innovate through the adoption of new services, new technology, new skills and new ways of doing business to meet climate change targets whilst also ensuring a robust, sustainable and enduring optometry sector'.
Mr Baker, who steps down as President of the National Board at its annual general meeting on 26 November, said he welcomed discussing how optometry could position itself in responding to climate change.
'Optometry Australia is very adept at developing guidelines, policies and frameworks that enable optometry's evolution. In progressing these we ensure that the sector is thoroughly consulted and we ensure that a climate change framework will be no different', he said.
Filed in category:
National & State initiatives
,
Workforce
,
Workplace
Tagged as:
Advocacy & government
,
Leadership
,
Sector changes