Read time:

1:30min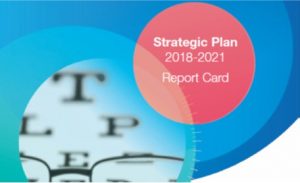 Optometry Australia today launched its three-year report card highlighting the initiatives achieved by the organisation on behalf of members, during the FY2018-2021 strategic period.
In introducing the report card, National President Darrell Baker said, 'When I was presented with this report I was immensely proud to read the wide and varied programs that we delivered or commenced during the last three years.
'This period was about future proofing optometry during a period of unprecedented change brought about by a number of factors including the unpredictability of the COVID-19 pandemic'.
Darrell said that Optometry Australia is accountable to its members and the report card provides a ready-reckoner of key outcomes aligned to Optometry Australia's FY2018-2021 strategic pillars of: lead, engage, promote and endure.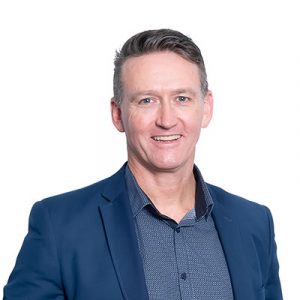 Above: National President, Darrell Baker
'I would like to congratulate the team at Optometry Australia on these achievements, and to acknowledge the support of our state divisions.
'We have a strong culture within our organisation centred on ensuring that members are front and centre of all decisions made and that our organisation's FIRST* values underpin performance.
I would also like to thank my fellow board members whose vision for optometry continues to help shape our decisions which are always aimed at strengthening optometry and ensure a sustainable future for optometrists', Darrell concluded.
In early June, Optometry Australia released its new shared strategic plan for FY2021-2024 period. This plan continues to reinforce the initiatives and work undertaken by the organisation in the previous three-year period.
Darrell said that the new plan tables the organisation's commitment to supporting members, sustaining our sector's evolution by continuing to strengthen optometry's reputation as a core health profession and to building community awareness of the necessity of visiting an optometrist regularly throughout life.
Read more about the FY2021/2024 Shared Strategic Plan.
*Optometry Australia's FIRST values are: Forward thinking, Integrity & respect, Responsive & accountable, Strategic vision and Team work.
Filed in category:
Members & member initiatives
,
National & State initiatives
Tagged as:
Leadership
,
Member services