Read time:

1:30min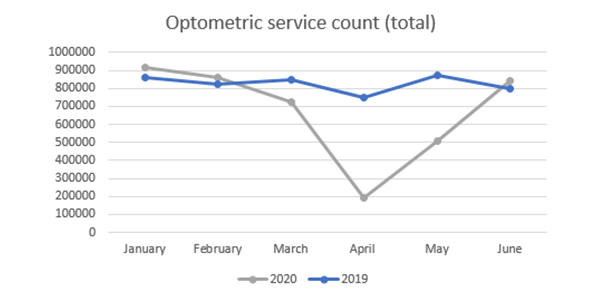 COVID-19 impact. Total services count. The biggest fall was in April when Australia was in lockdown
By Helen Carter
Journalist
One million fewer general optometric services were delivered during the peak coronavirus period in Australia from March to May 2020 than in the same three months of 2019, and a six to seven per cent drop in services and income from Medicare was recorded across the board in 2019-2020, compared with the previous financial year.
Overall, coronavirus restrictions on optometrists practising and practices opening led to 629,696 fewer total consultations in 2019-2020 than in 2018-2019.
The analysis of Medicare statistics by Optometry Australia's Policy and Standards Advisor, Kerryn Hart, revealed the significant drop in services from March to May 2020 appeared to be primarily linked to a drop in initial presentations, although subsequent visits and perimetry were also down.
Australian optometrists delivered 9.84 million total consultations in 2018-2019 but this dropped to 9.21 million in 2019-2020, due to COVID-19 restrictions limiting practise.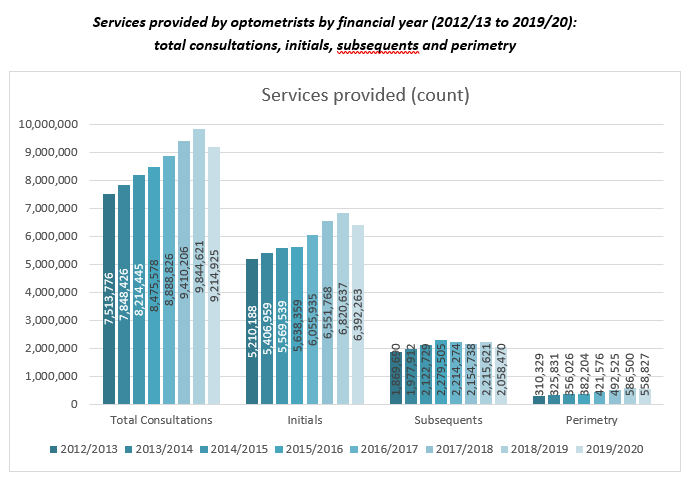 There were 6,259 fewer contact lens consultations, about 1,400 fewer low vision consults, nearly 7,000 fewer paediatric consults and about 3,700 fewer domiciliary visits.
But foreign body services were up by nearly 1,852 and telehealth consults rose slightly.
Consultations were down in every state.
The analysis also revealed that in 2019-2020, nearly $436 million was paid in Medicare benefits.
COVID drop
General optometric services are defined as all Medicare items excluding telehealth items 10945 to 10948.
From March to May 2020, optometrists delivered 1.42 million general optometric services compared with 2.46 million for the same period in 2019.
April recorded the biggest fall when the entire country was in lockdown, a drop of 557,061 from 749,721 in April 2019 to 192,660 in April 2020. Services count appeared to recover by June.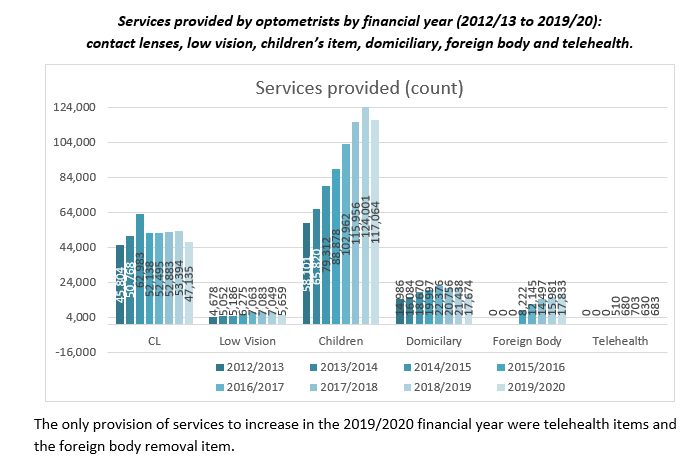 General optometric services also declined from 846,060 in March 2019 to 723,252 in March 2020 and from 873,714 in May 2019 to 506,101 in May 2020.
But numbers returned to normal in June, jumping 344,000 from May to June when 840,617 general optometric services were delivered. This was 44,000 more than in June 2019.
It reveals the year started well with increases recorded in January and February, up from 863,313 general optometric services in January 2019 to 915,173 in January 2020, and from 821,894 in February 2019 to 863,478 in February 2020.
Overall, there were 4.04 million general optometric services in the first six months of 2020 compared with 4.95 million in the same period of 2019.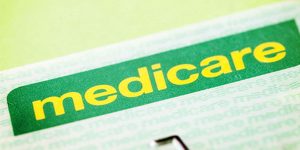 Read also on our Good Vision For Life consumer eye health website why it's crucial to take care of your eye health during COVID-19. Most practices are back to near normal now and they are following COVID-safe infection control guidelines. Patients are encouraged not to put off their eye examinations or dismiss symptoms and delay attendance until "after COVID" as this may worsen vision problems.
Filed in category:
Medicare & private billing
Tagged as:
COVID-19
,
Eye examinations
,
Medicare-MBS-PBS