Read time:

1:30min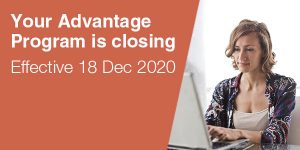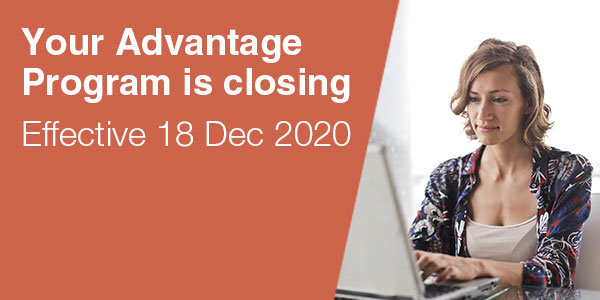 By Optometry Australia
Following an extensive analysis of declining member participation in program offers, Optometry Australia has made the difficult decision to close the Advantage Program after 22 years.
It has become very challenging for us to maintain a program that should offer exclusive deals for members, but in reality, offers similar deals readily available elsewhere at the click of a mouse and often at a more competitive price.
While once the Advantage Program provided us with an excellent revenue stream from external companies, this is not the case anymore. Therefore, it has become difficult for us to continue to provide the high levels of support necessary to ensure we are getting you the best deals possible.
Recognising that you often appreciate suggestions for various business and professional services, we will retain a streamlined business directory service on our website for all members to access. This simple directory will highlight a range of businesses you would already be familiar with and who we know will continue to provide you with excellent service and value. The directory will enable members to deal directly with businesses, such as Doctors' Health Fund, accounting firm RSM, OFX, Make it Cheaper, Optometry Finance Australia and BMS Insurance. We will also consider adding any new business to this directory where there is a strong call from our membership for suggestions for a particular type of service.
Industry Legal Group will continue to provide great service, with all members able to access ILG's legal and human resources support services in 2021 and beyond.
The Advantage Program section of the website will not be available from Friday 18 December 2020. Until then, you can continue to access current services provided by all Advantage Program Partners and participate in any deals advertised in the November and December issues of Your Advantage newsletter.
If you require additional information or if you have any questions, you can contact us at national@optometry.org.au.
Filed in category:
General news
,
Marketing
,
Member resources
Tagged as:
Advantage program
,
Marketing
,
Member services
,
Stakeholders & partners